Maintenance of RTO & RCO systems
Solutions for energy and environmentally optimal operation.
Solutions for periodic and general maintenance of RTO & RCO systems.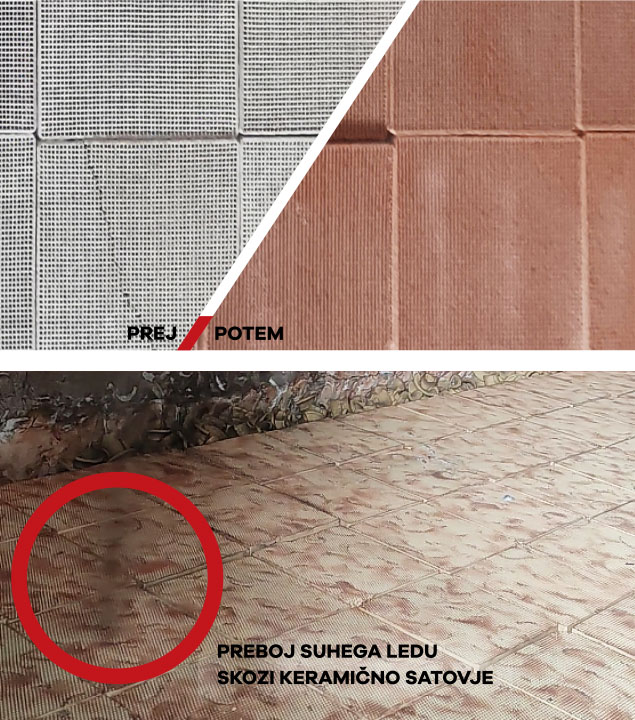 EXAMPLES OF APPLICATIONS:
During the operation of regenerative post-combustion systems (RNV / RTO), combustion residues are deposited on the ceramic elements of the honeycomb. Loading deposits leads to a reduction in the capacity of RTO & RCO systems. Therefore, the honeycombs need to be cleaned regularly and replaced if necessary.
APPLICATIONS BY INDUSTRY:
paint shops (incineration of base varnishes …),
production of polyurethane foam (pulverization of release agents),
production of batteries (manufacture of electrical circuits),
cement plants (NO deposits in kilns and exchangers …).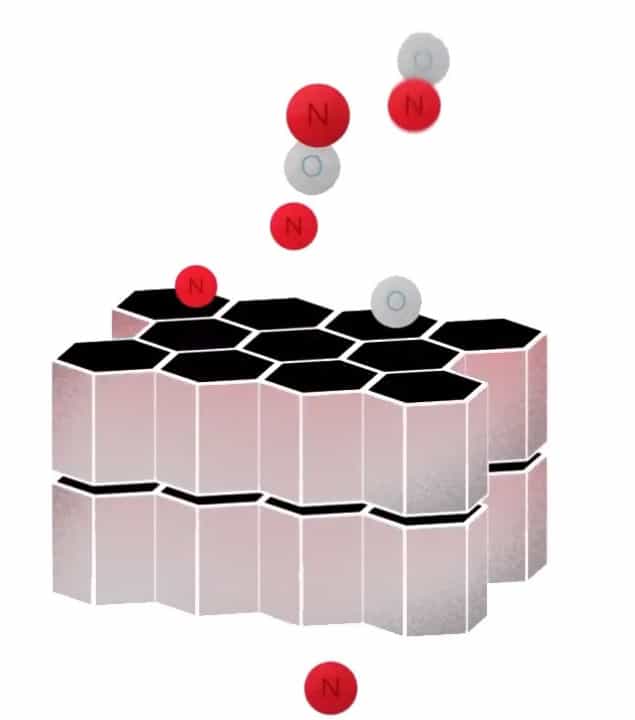 volatile organic compounds (VOCs),
ammonia (NH) 3
hydrogen sulfide (HS) 2
polycyclic aromatic hydrocarbons
(PAH),
nitric oxide (NOx),
polychlorobenzene oxide (PCDD / F),
dust,
carbon monoxide (CO),
hydrogen cyanide (HCN),
carbon disulphide / carbon sulphide (CS2 /
COS).
Advantages - maintenance of cape and rco
Up to 30% better energy efficiency of RTO & RCO systems and lower emissions / emissions.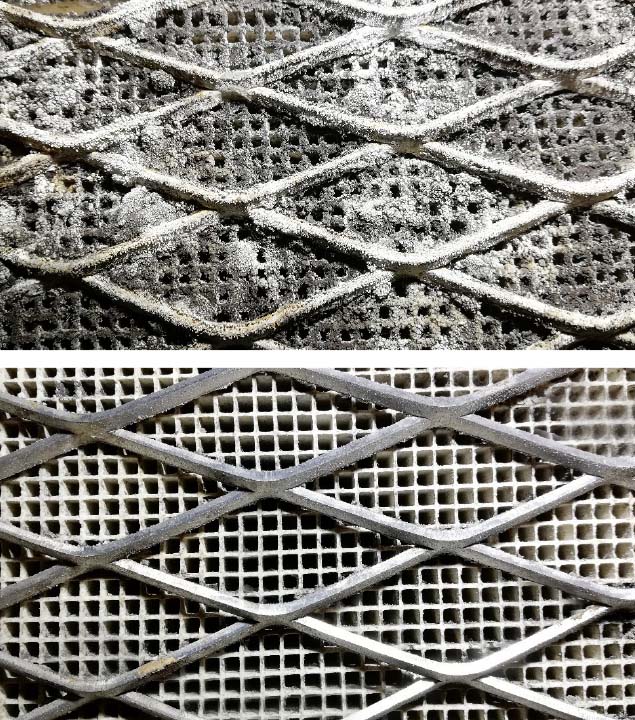 REDUCE ENERGY CONSUMPTION: multi-stage blowing and non-abrasive cleaning process ensures up to 30% better flows and energy efficiency
WE FOLLOW STANDARDS AND PROTOCOLS: all our maintenance work and procedures are in accordance with the standards and protocols of device manufacturers and our customers
WE ALSO CLEAN INACCESSABLE PLACES: we have developed our own system for cleaning inaccessible places, which are inspected with a camera after the procedure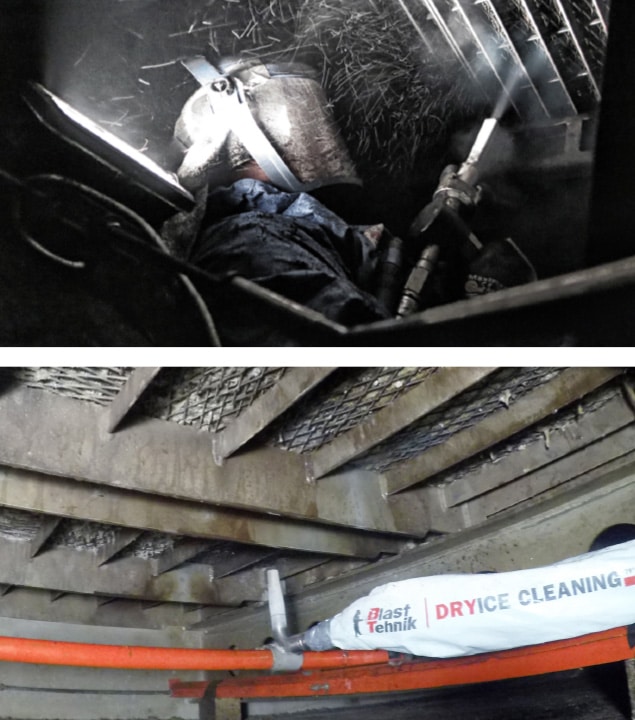 NO DAMAGE TO EQUIPMENT: we provide completely safe maintenance interventions, no damage to ceramic cores and equipment (flaps, impellers, electricity, tires, …)
WITHOUT WATER AND CHEMICALS: we use a completely dry cleaning process to clean the incinerators, which allows you to start the devices immediately after the maintenance procedure.
SHORT STOP TIME: we organize project work in 2- or more shifts and thus ensure the shortest possible shutdown time of equipment
COS).
Maintains RTO & RCO systems in the best possible shape.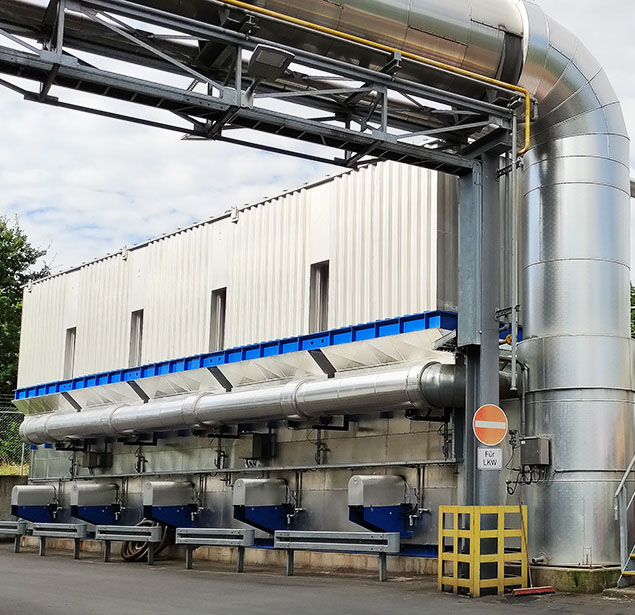 ABOUT US
We are a leading company in the field of surface treatment in SE Europe, based in Slovenia, which cooperates with the most important local and global partners.
For our clients, in all industries, we have been providing indispensable services for many years, which ensure uninterrupted, quality, safe and clean production.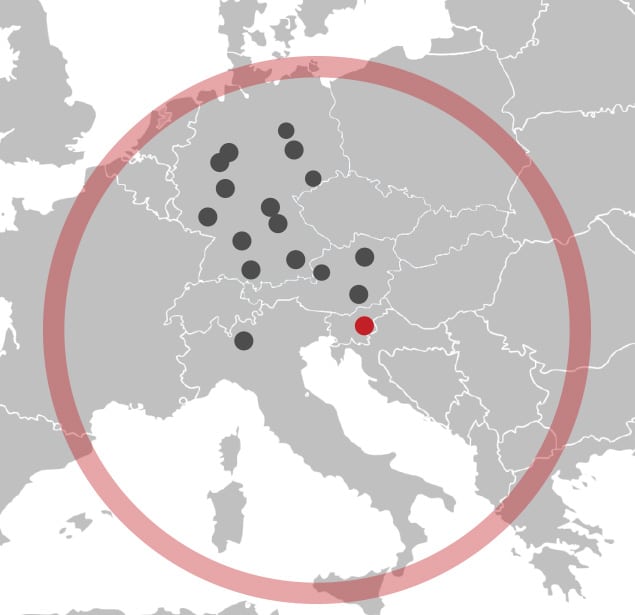 AREA OF OPERATION
We have more than 10 years of experience in the field of incinerator maintenance and over 50 successfully realized RTO & RCO maintenance projects.
In order to achieve excellent technical and time responsiveness, we provide services with a range of 1,200 kilometers from our headquarters in Slovenia.
Reference location (gray).
Headquarters of Blast Tehnik (red).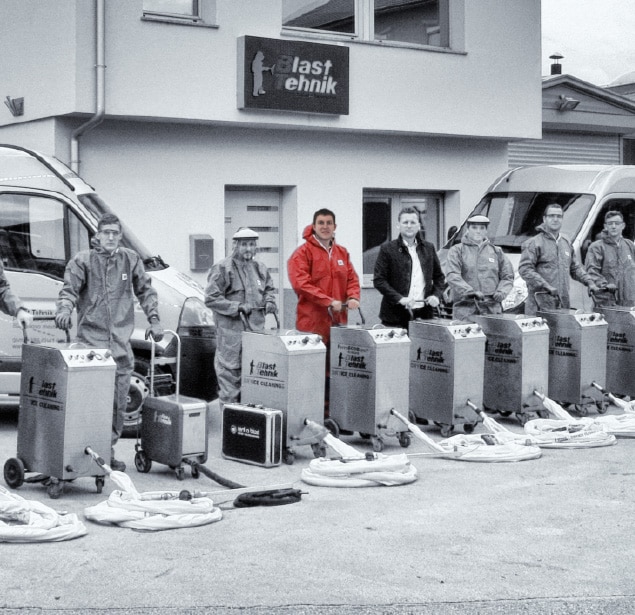 CAPACITIES
12 dry ice cleaning machines
2 dry snow machines
5 mobile diesel compressors
2 mobile electric compressors
6 HIGH – VACUUM suction systems
4 mobile iltration systems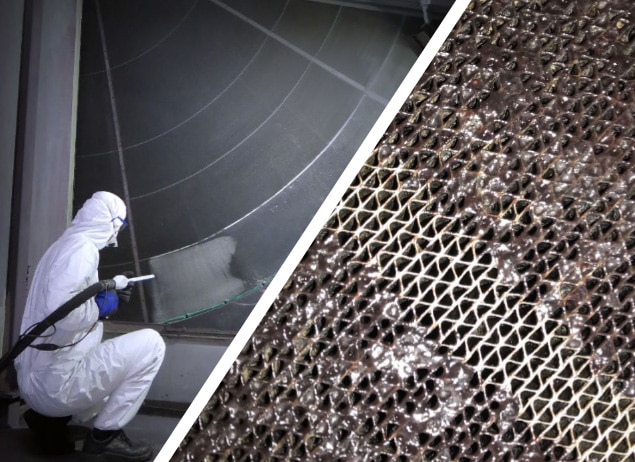 CLEANING WITH DRY ICE
For EFFICIENT CLEANING, WITHOUT DAMAGE to ceramics and other parts of equipment (flaps, valves, electronics, pneumatics …) we use dry ice cleaning technology.
It is a completely COMPLETELY DRY cleaning process. After cleaning, it is possible to START the devices IMMEDIATELY, thus achieving up to 30% LESS TIME TO STOP the incinerators.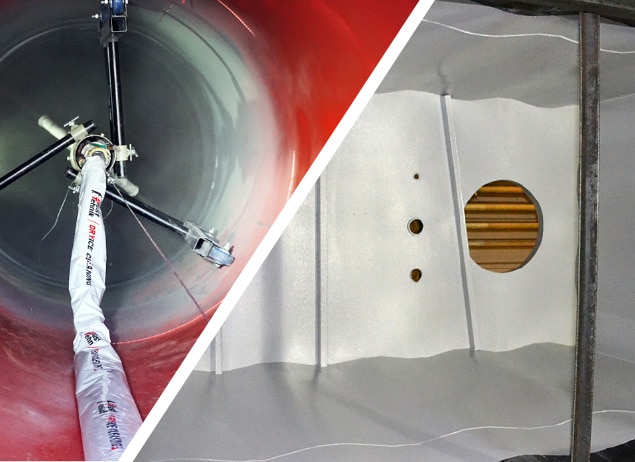 SANDING AND PAINTING
In the phase of restoration works of internal and external structural parts of the RTO, we carry out a comprehensive renovation of surfaces. Sandblasting removes rust, old paint and impurities and roughens the surface to achieve excellent paint adhesion. For painting we use different application systems (manual, gun, airless, …) and paints according to customer requirements.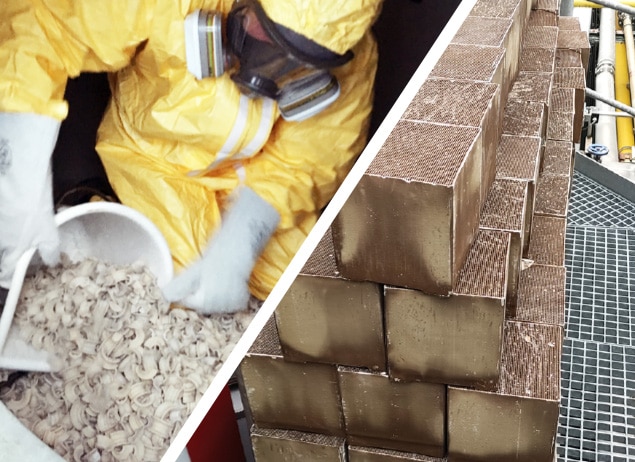 CHANGING CERAMICS
As part of general service interventions, according to the standards and protocols of incinerator manufacturers, we perform disassembly, cleaning and, if necessary, replacement of ceramic fillers ("saddles", ceramic blocks).
We use quick-assembly conveyor belts for fast and safe transport.
opinions of our customers