Maintenance of RTO & RCO systems
Solutions for energy and environmentally optimised operation.
Solutions for routine and general maintenance of RTO & RCO systems.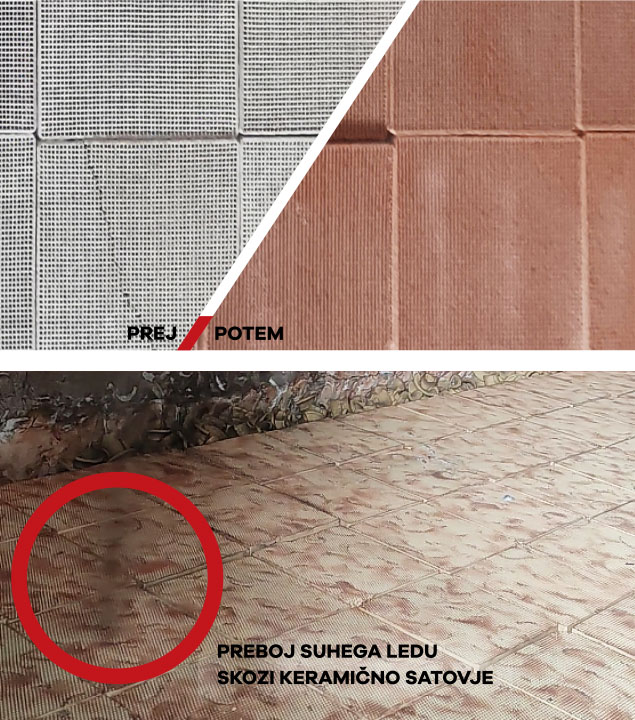 During the operation of regenerative thermal oxidizers (RNV/RTO), combustion residues are deposited on the honeycomb ceramic elements. These deposits reduce the performance of RTO & RCO systems. Therefore, the honeycombs need to be cleaned regularly and replaced if necessary.
APPLICATIONS BY INDUSTRY:
paint shops (incineration of basecoats …),
production of polyurethane foam (pulverization of release agents),
production of batteries (manufacture of electrical circuits),
cement manufacturing plants (NO deposits in kilns and exchangers …).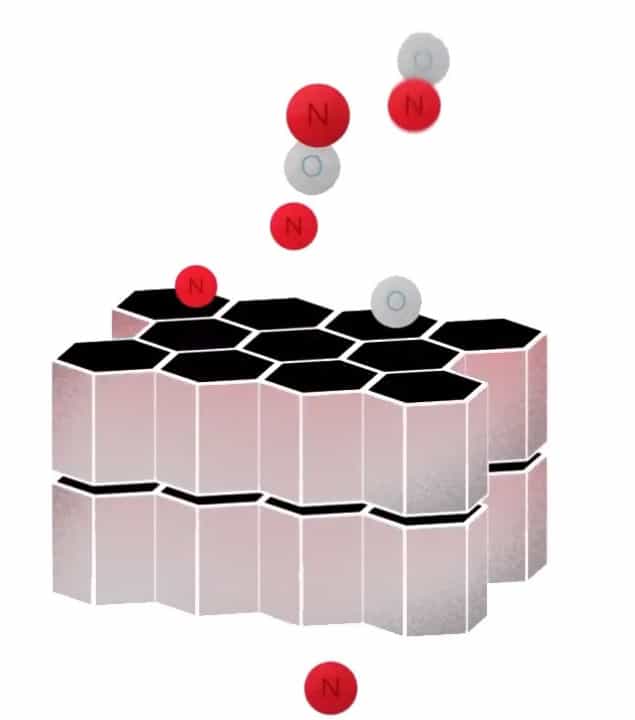 volatile organic compounds (VOC),
ammonia (NH3),
hydrogen sulfide (HS2),
polycyclic aromatic hydrocarbons,
(PAH),
nitric oxide (NOx),
polychlorinated dibenzodioxins (PCDD/F),
dust,
carbon monoxide (CO),
hydrogen cyanide (HCN),
carbon disulphide / carbon sulphide (CS2/
COS).
Advantages - maintenance of RTO and RCO systems
Up to 30% higher energy efficiency of RTO & RCO systems and lower emissions.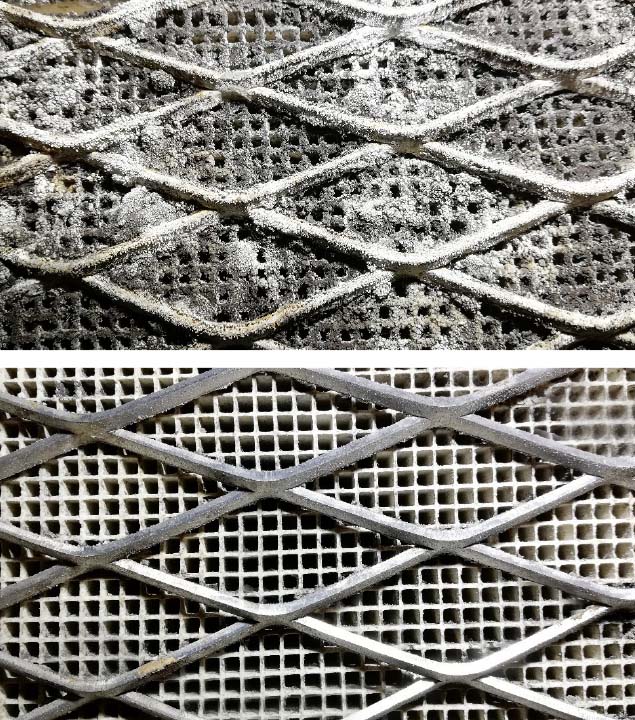 REDUCED ENERGY CONSUMPTION: a multi-stage blowing and non-abrasive cleaning process ensures up to 30% better flows and energy efficiency
WE ADHERE TO STANDARDS AND PROTOCOLS: all our maintenance work and procedures are conducted in accordance with the standards and protocols of equipment manufacturers and our customers
WE ALSO CLEAN HARD-TO-REACH PLACES: we have developed a proprietary system for cleaning hard-to-reach places, which are inspected with a camera after the procedure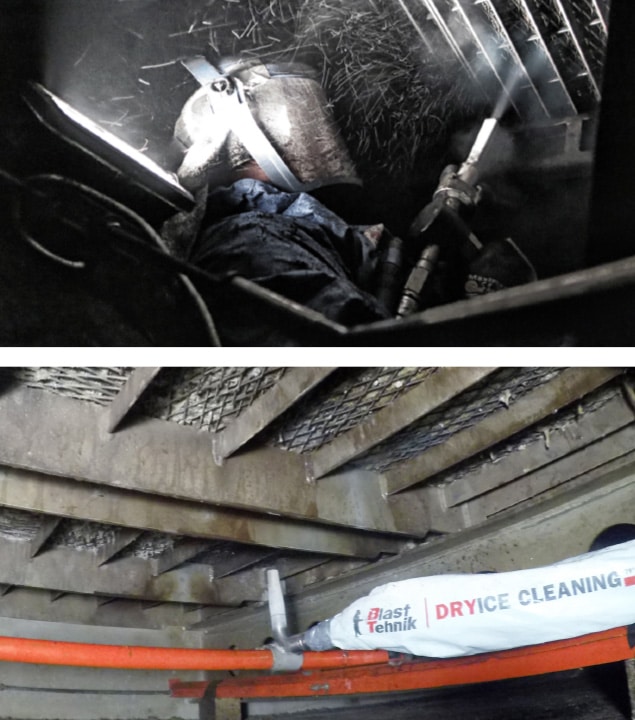 THE EQUIPMENT REMAINS INTACT: we execute the maintenance operations safely, with no damage to the ceramic cores or equipment (flaps, impellers, cabling, compressed air …)
WATER- AND CHEMICALS-FREE: we use a completely dry cleaning process to clean the incinerators, so you can run the equipment immediately after the maintenance.
SHORTER DOWNTIME: we organize work in 2 or more workshifts and thus ensure the shortest possible downtime of your equipment.
.
Maintenance keeps the RTO & RCO systems in best possible shape.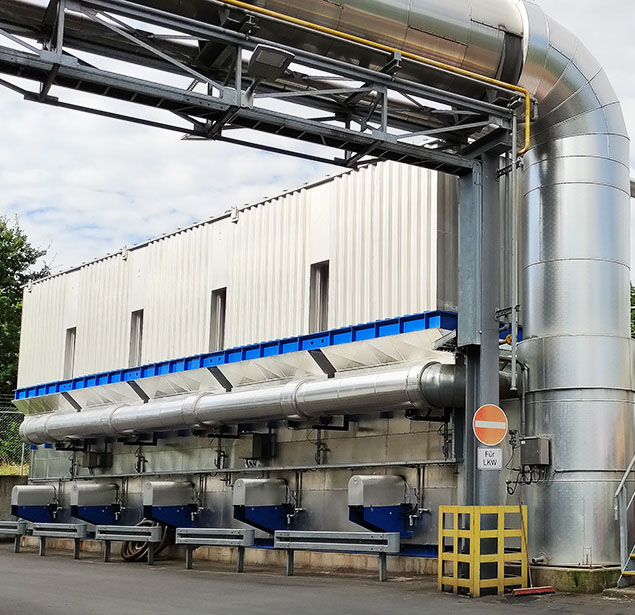 ABOUT US
We are a Slovenia-based leading provider of surface treatment services in the Southeastern Europe and collaborate with well-known local and global partners.
For many years, we have been providing indispensable services to our clients in all industries, ensuring them uninterrupted, high-quality, safe and clean production.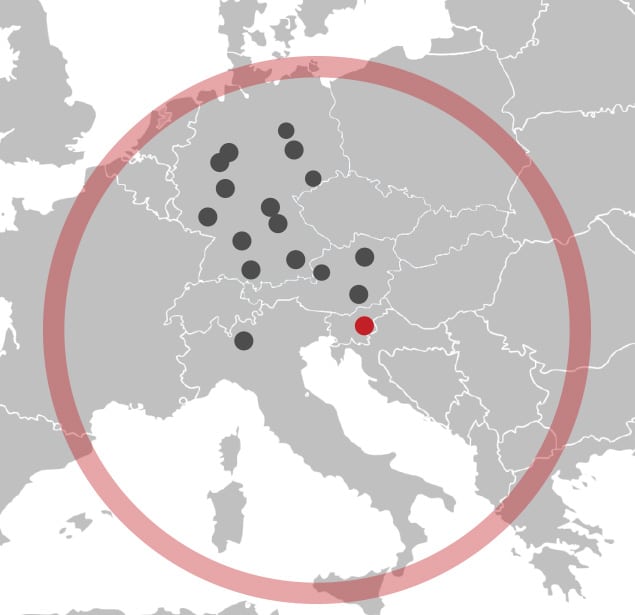 AREA OF OPERATIONS
We have more than 10 years of experience in incinerator maintenance and over 50 successfully realized RTO & RCO maintenance projects.
To achieve technical excellence and timely response, we provide services within a range of 1,200 kilometers from our headquarters in Slovenia.
Reference sites (gray).
Blast Tehnik headquarters (red).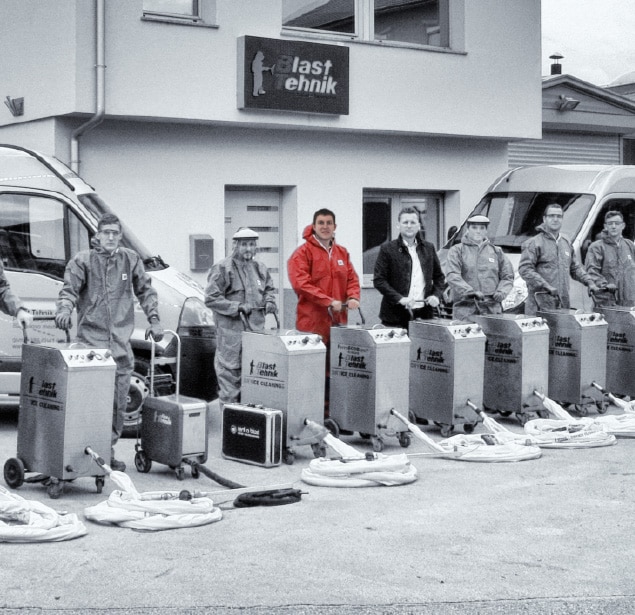 CAPACITIES
12 dry ice cleaning machines
2 dry snow cleaning machines
5 mobile diesel compressors
2 mobile electric compressors
6 HIGH – VACUUM extraction systems
4 mobile filtration systems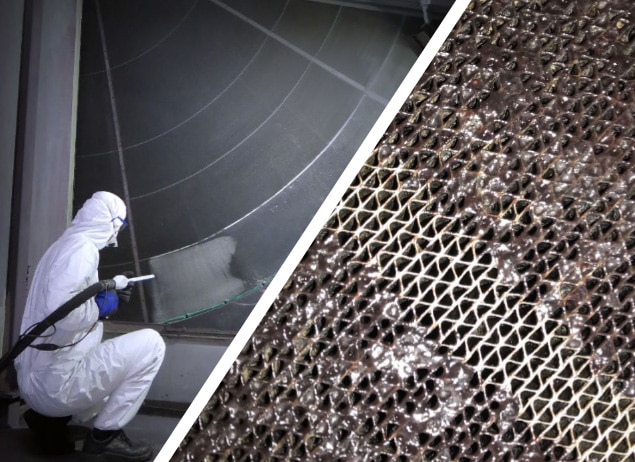 DRY ICE CLEANING
For EFFICIENT CLEANING WITHOUT DAMAGING the ceramics or other parts of equipment (flaps, valves, electronics, compressed air installations …), we use the dry ice cleaning technology.
It is a completely COMPLETELY DRY cleaning process. After the cleaning, the units can be RUN IMMEDIATELY for up to 30% LESS DOWNTIME of your incinerators.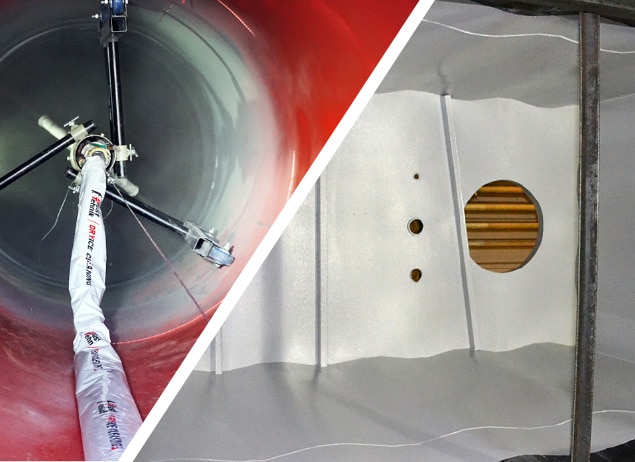 BLASTING AND PAINTING
In the phase of restoration works on internal and external structural parts of a RTO unit, we perform a comprehensive restoration of surfaces. Blasting removes the rust, old paint and dirt, and roughens the surface for excellent paint adhesion. For painting we work with different application systems (manual, gun, airless …) and paints according to customer requirements.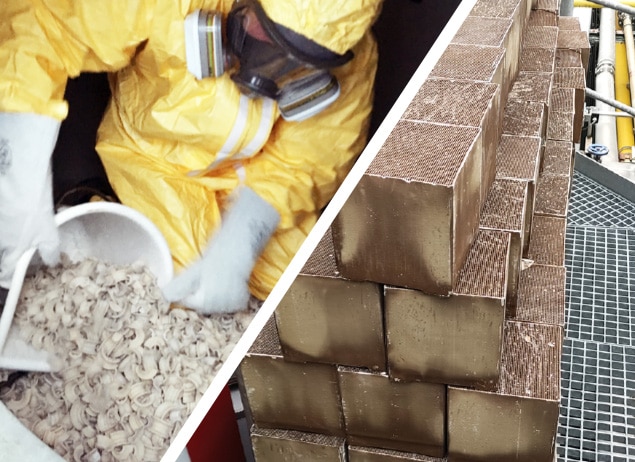 CERAMICS REPLACEMENT
In scope of general overhaul, we perform the disassembly, cleaning and, if necessary, replacement of ceramic packing ("saddles", ceramic blocks) according to the standards and protocols of incinerator manufacturers.
We use quick-assembly conveyor belts for fast and safe transport.
opinions of our customers