We are a leading provider in the field of surface treatment in the SE Europe. Based in Slovenia, we collaborate with the most important local and global partners.
Together we have been providing indispensable services ensuring uninterrupted, high-quality, safe and clean production for our clients for many years.
We offer services to all major industries: pharmaceutical, chemical, medical, electric power, food, defence, automotive and aerospace.
Our key guidelines are professionalism, efficiency, responsibility, reliability and environmental protection. We cultivate sincere, respectful and mutually beneficial relationships with our partners.
Our offer is complemented by maintenance and installation services, as well as the rental and sale of blasting equipment and blasting media.
Our clients credit us with the following advantages:
flexibility to adapt to individual customer needs,
hi-tech know-how and rich experience,
specialization, research and development,
being a trusted partner.
We design the best solutions for you through continuous research and development!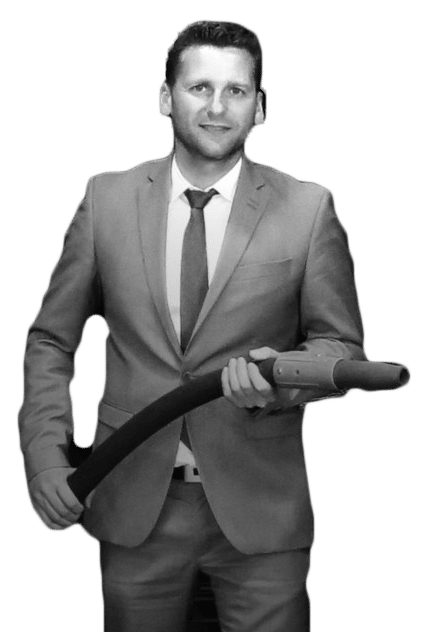 I am convinced that we can meet the needs of our customers best if the company management also takes the tools in our hands every once in a while!
I therefore encourage all employees to join me in the field, where we study the specifics of individual industries together with the experts.
2002
Department at FerroČrtalič. Dry ice cleaning in the industry
2004
Spin off J Blast Sandblasting Machine Service
2006
Installation of pharmaceutical process equipment
2009
Establishment of company Blast Tehnik d.o.o Sandblasting; pharmaceutical industry
2010
Serial sandblasting; defence industry
2011
Serial sandblasting; automotive industry
2012
Serial sandblasting; medical industry Automated blasting line for the automotive industry
2013
Serial sandblasting of wind turbine components
2014
Serial shot peening for the automotive industry
2015
Automated blasting line; aerospace industry Shot peening of key components for the Airbus A320 passenger aircraft begins
2017
Laser cleaning; chemical industry
2018
Opening of the business unit with a 3,000 m2 warehouse in Dobova
2019
Robotic blasting in the nuclear industry begins in collaboration with Westinghouse Acquisition of quality standards
ISO 9001:2015 and ISO 14001:2015
2020
Launch of automated and robotic blasting lines and automated and robotic metallizing lines