We delivered 2 mobile lifts for clean rooms to a renowned customer in the pharmaceutical industry. This flexible equipment was customised to user's specific needs and requirements.
Mobile lift for use in the pharmaceutical, chemical and food industries
The mobile lift grippers (end effectors) were made to the customer's requirements for lifting rolls of foil of various weights and dimensions. The mobile lifts were manufactured from AISI304/316L stainless steel. As sandblasting experts, we ensured the required surface roughness (Ra< 1.6µm).
Operation in clean rooms
Both lifts will be used in clean rooms, so we customised them for easy cleaning and maintenance. In addition to the required materials, we also implemented a system of load lifting, guiding and handling which prevents the adhesion of contaminants and is easy to clean. Maintenance and cleaning of mobile lifts is possible according to the valid standards for clean rooms in the pharmaceutical industry.
The fact that lift operation is easy and user-friendly is also evidenced by user feedback praising the exceptional responsiveness, easy handling, and general operation and efficiency of both mobile lifts.
VIDEO: Assembling the modular grippers for a mobile lift

Modifications per customer request
In addition to the custom made lifts like we delivered to our customer, we can also make other modifications according to your needs and requirements. We offer Ex versions of our lifts and modify the grippers for various operations and applications. Depending on your needs and requirements, we can design a mobile lift for lifting various loads (rolls of foil, tools, barrels, containers, pallets, process tools …).
Modular grippers
We also deliver mobile lifts with sets of different grippers. This means that you can use one lift for different tasks. The grippers/tools can be replaced on site, quickly and easily.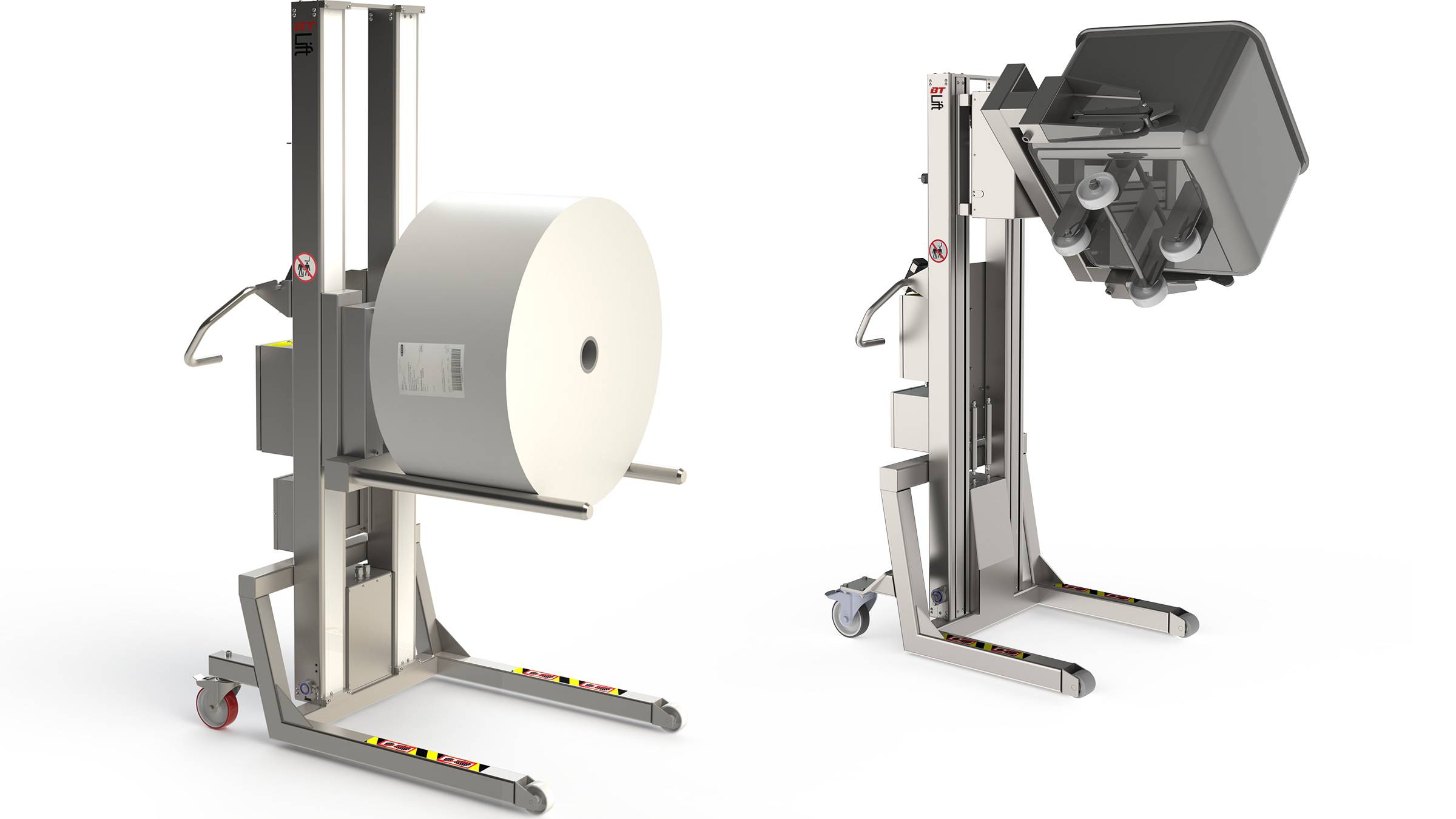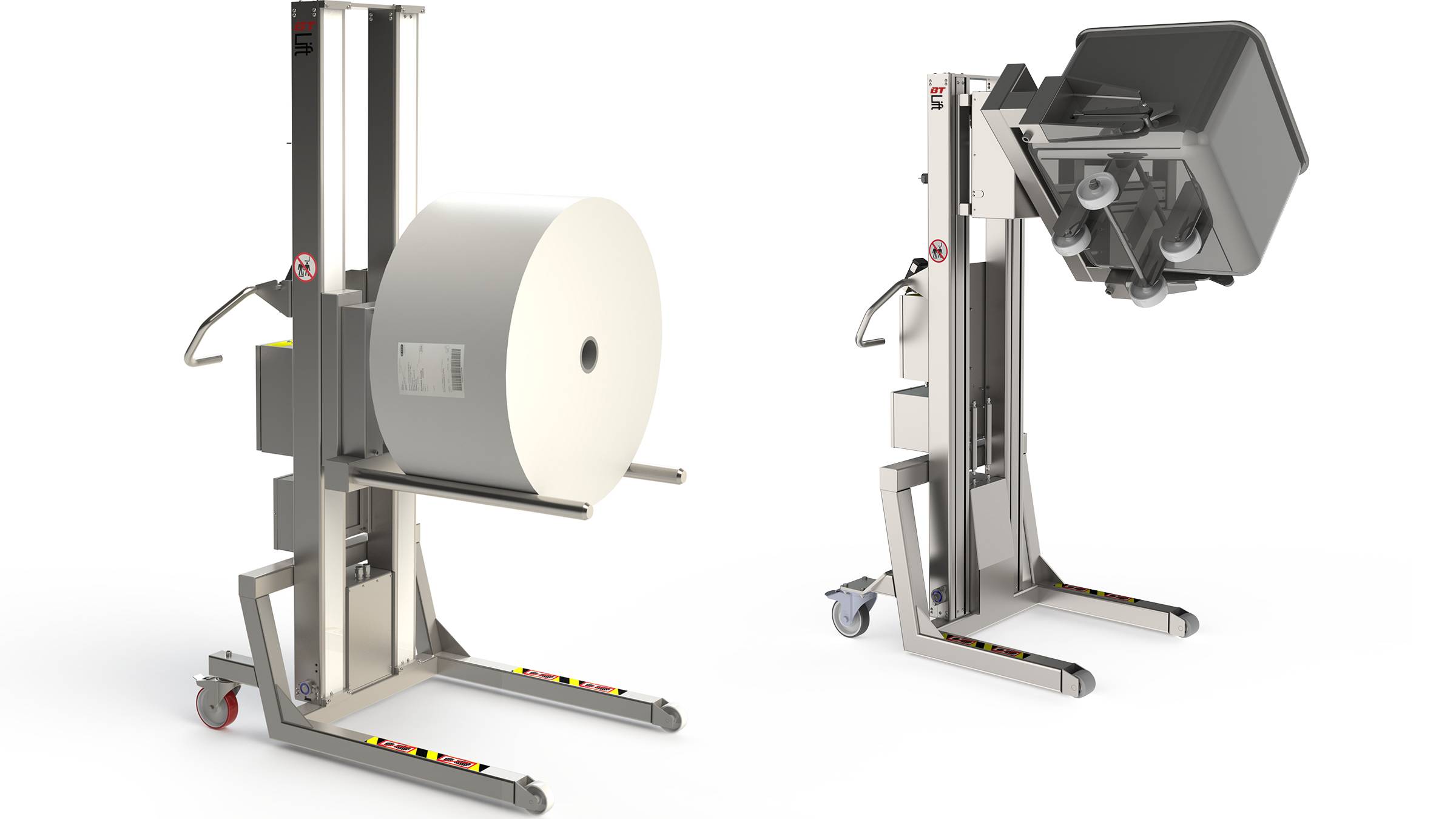 If you have any questions or need a solution for lifting and moving, contact us using the contact data below. We will be happy to investigate your issues and offer you the best available solution.
See also MOBILE LIFTS AND MANIPULATORS.