For a well-known client in pharmaceutical production, we have provided a mobile lift (2 pieces) for use in clean rooms. It is a flexible equipment adapted to specific needs and desires (custom made).
Mobile lift for use in the pharmaceutical, chemical and food industries
The grippers of mobile lifts are adapted to the customer's needs, for lifting foil reels of various weights and dimensions. AISI304 / 316L stainless steel material was used in the production of mobile carts. As sandblasting experts, we ensured the required surface roughness (Ra< 1.6µm).
Use in clean rooms
Since the use of elevators is in clean rooms, we have adapted both for easy cleaning and maintenance. This means that in addition to the required materials, we also used a system of lifting, guiding and maneuvering, which does not allow adhesion of impurities and is easy to clean. Maintenance and cleaning of mobile elevators is possible according to the standards prescribed for use in clean rooms in the pharmaceutical industry.
The fact that it is easy and user-friendly to operate the devices is also evidenced by user comments, as they praised the exceptional responsiveness, easy handling and general use and efficiency of both mobile lifts.
VIDEO: Assembling modular grips for a mobile lift

Adjustments at the request of the client
In addition to the mentioned custom made lifts, which we have provided to the client, we also provide other adjustments according to your wishes and needs. Thus, we can ensure the implementation of elevators for use in EX rooms, adjust the grips for various operations and applications. Depending on your wishes and needs, we can enable the use of a mobile lift to lift various loads (foils, tools, barrels, containers, pallets, process tools …).
Modular design of the receiver
It is also possible to make a mobile lift with different grippers. This means that you can use one lift for several different tasks. We provide you with the possibility of quick and easy change of tools at the place of use of the lift.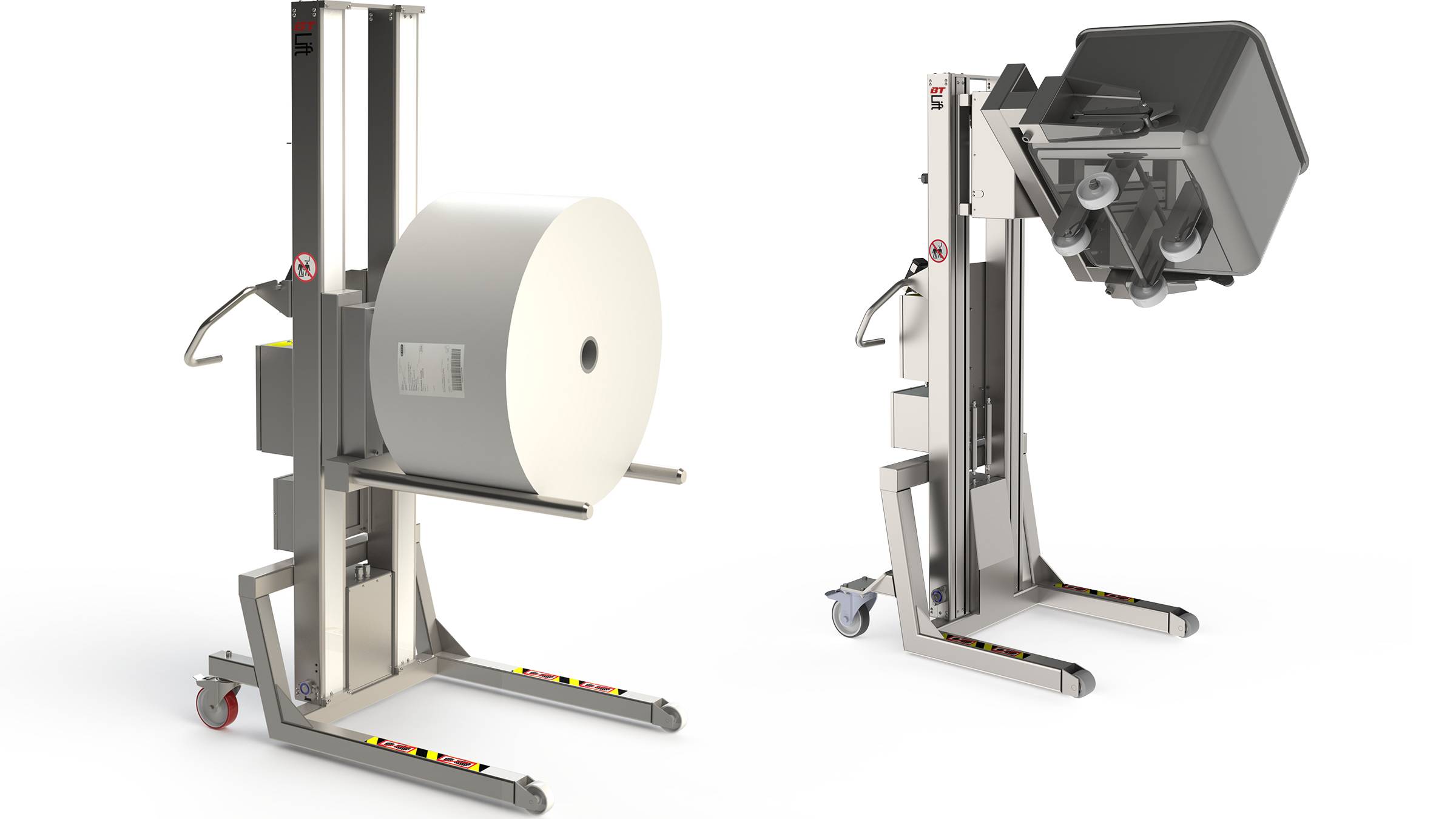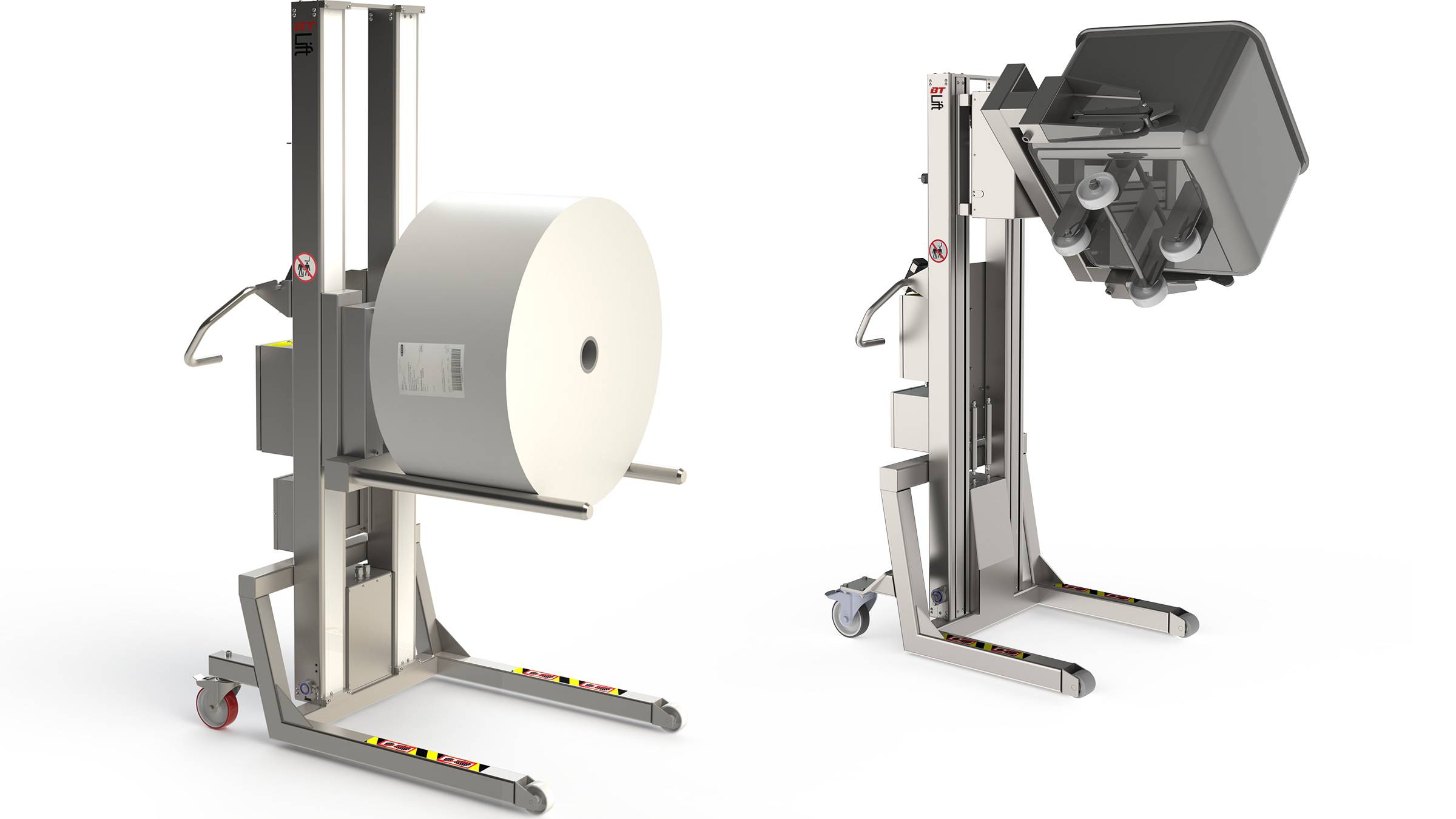 In case you have questions or would like a solution for lifting and moving, contact us via the information below. We will be happy to investigate your problem and offer you the best possible solution.
See also MOBILE ELEVATORS AND MANIPULATORS .