Dry ice cleaning removes even the most stubborn dirt
Dry ice cleaning allows you to cut production downtime and improve the product quality. The process is fast, water- and chemicals-free.
At Blast Tehnik, we specialize in demanding dry ice cleaning tasks for various production plants.
We can perform dry ice cleaning in the field (at your site), or clean your equipment at our site. Depending on your requirements, we can also offer you high-quality ice blasting machines for rent.
Video: reference examples of cleaned surfaces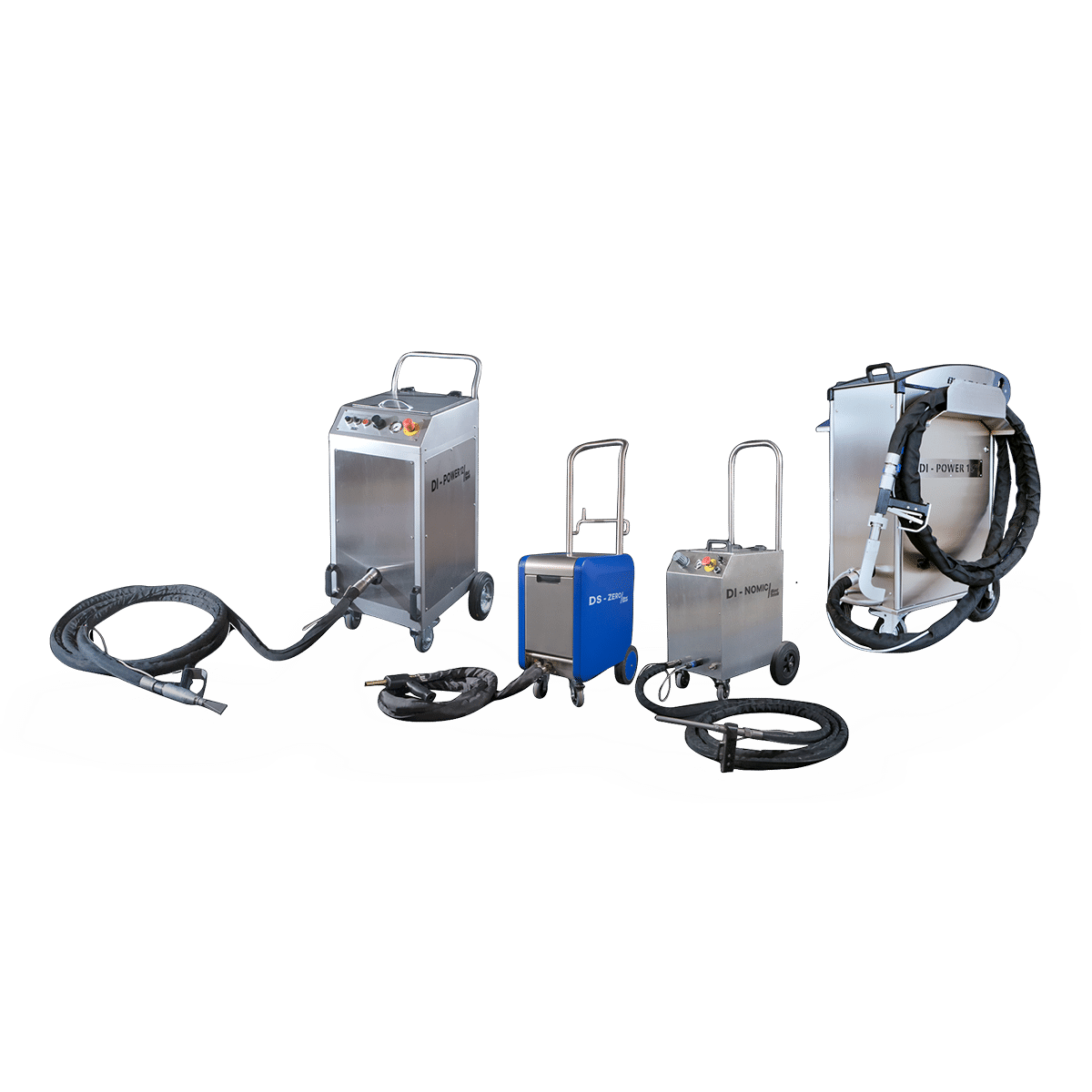 DRY ICE CLEANING MACHINES
Blast Tehnik dry ice cleaning machines ensure impeccable cleaning of your equipment without damaging your machines or having to disassemble them.
Advantages of dry ice cleaning
Dry ice cleaning is used by:
BEST EXAMPLES OF CLEANED SURFACES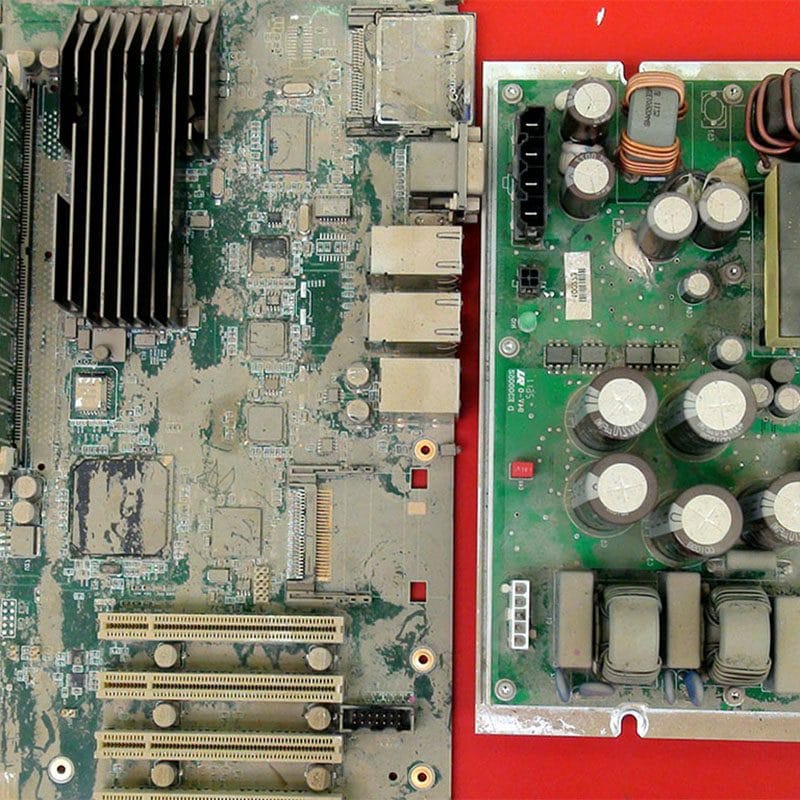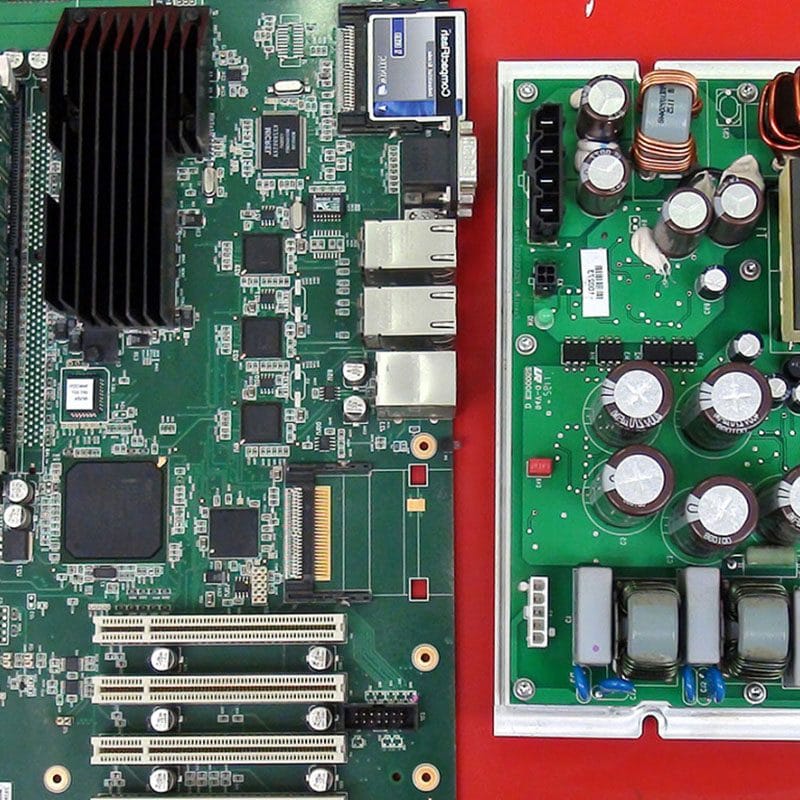 ELECTRICAL CABINETS AND ELECTRONICS
Cleaning electronic circuits, sensors and other electronic components using the dry snow technology.
We perform dry ice cleaning in the field and at Blast Tehnik sites.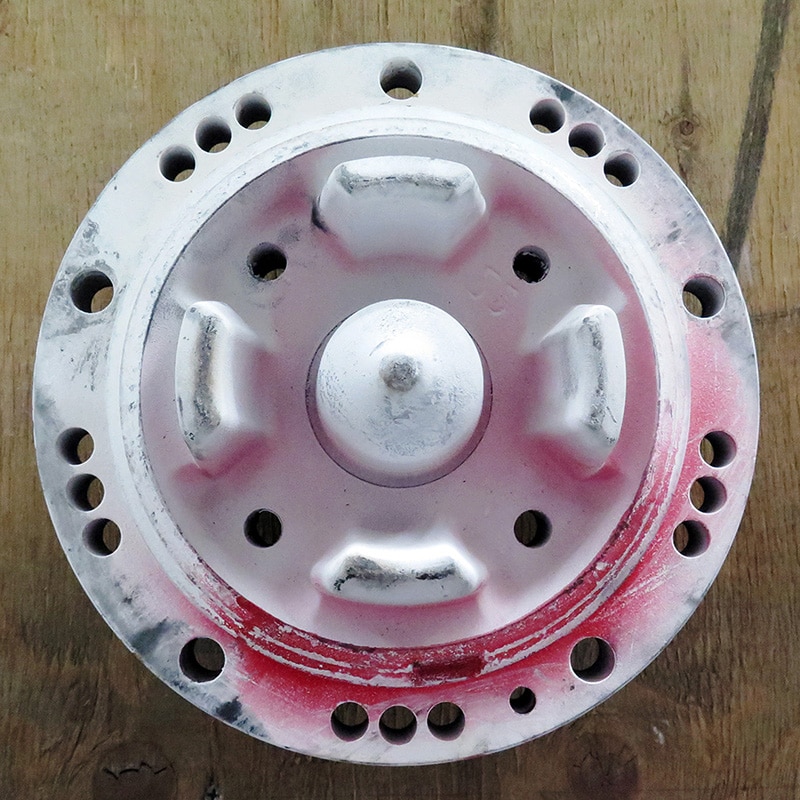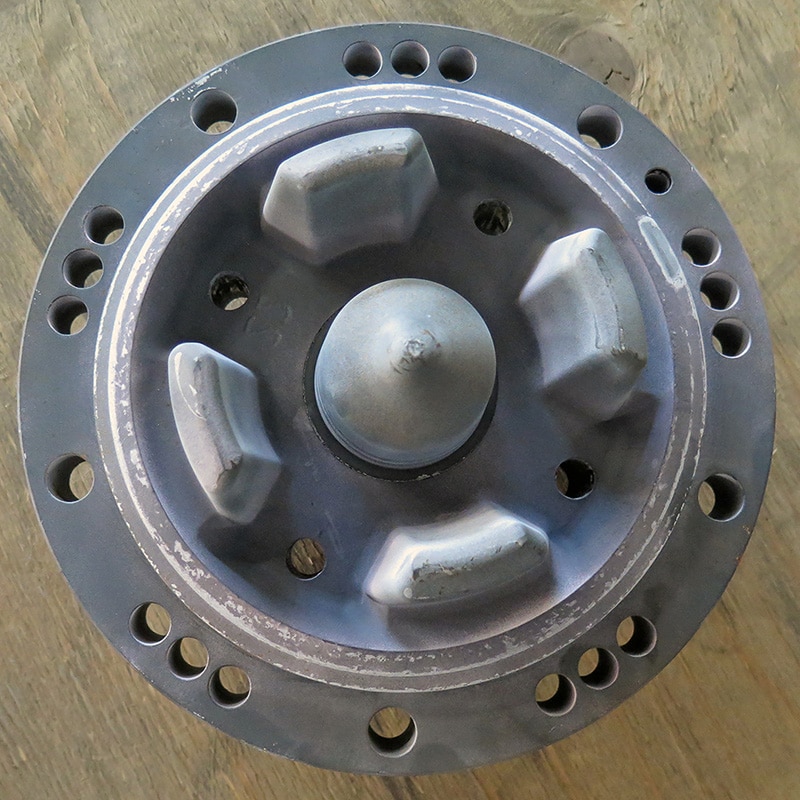 Ice blasting is also suitable for cleaning the die casting tools in the automotive industry.
Dry ice cleaning can be performed during the regular work process.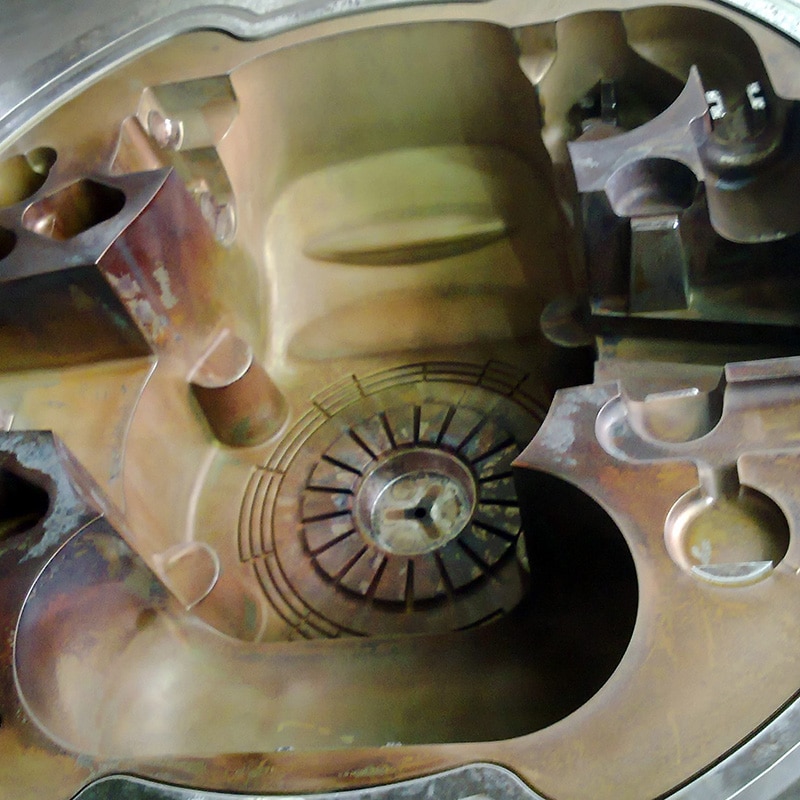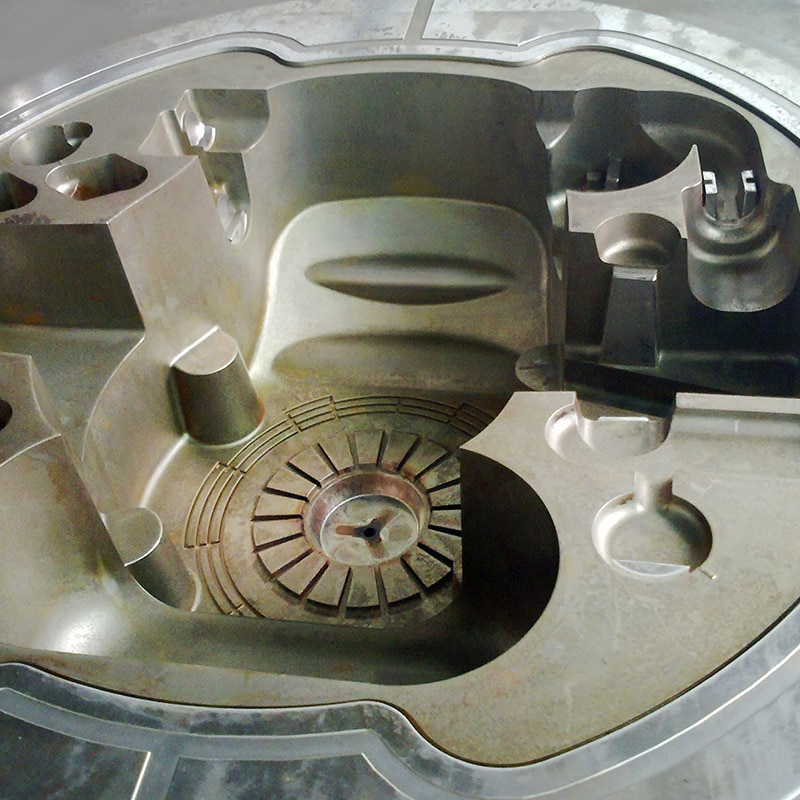 Cleaning of moulds for plastic parts in various industries. Cleaning is performed on site (even during regular operation) – without having to remove the moulds.
Cleaning the moulds in this way enables higher product quality, less waste and up to 50x shorter cleaning time.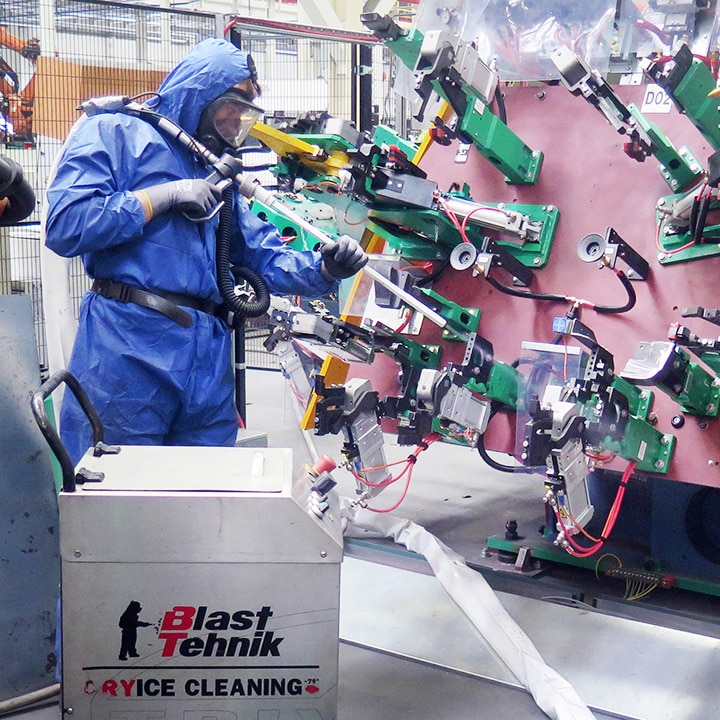 When cleaning robot welding cells, we focus on cleaning the moving parts, because weld spatter can rapidly wear out and destroy the mechanisms (clamps, MF pilots, locators, end effectors …).
Cleaning ensures easier and above all faster maintenance, as well as improved operational reliability of your equipment.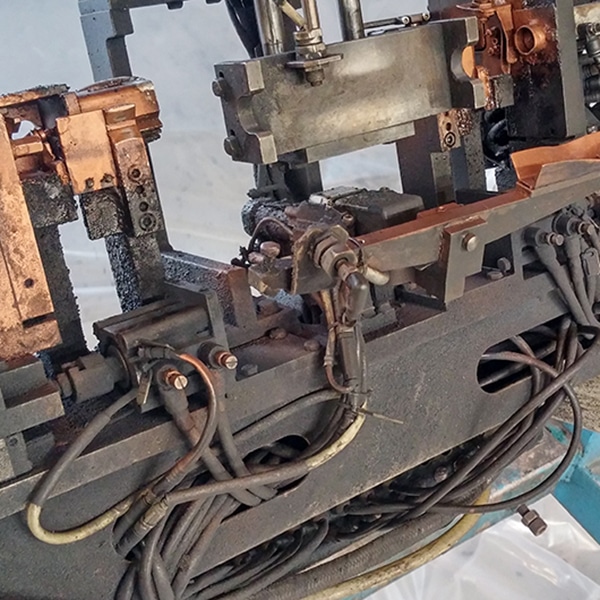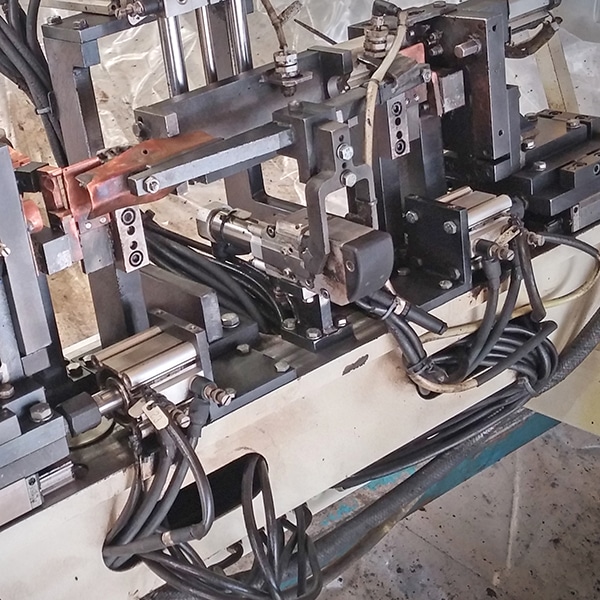 Cleaning of complex welding tools in the automotive and metalworking industries. Dry ice thoroughly cleans the welding tools of all grease, scale, heat-resistant paste, soot and dirt.
After the cleaning, the tools can be immediately used in production, as cleaning does not affect their operation or functionality.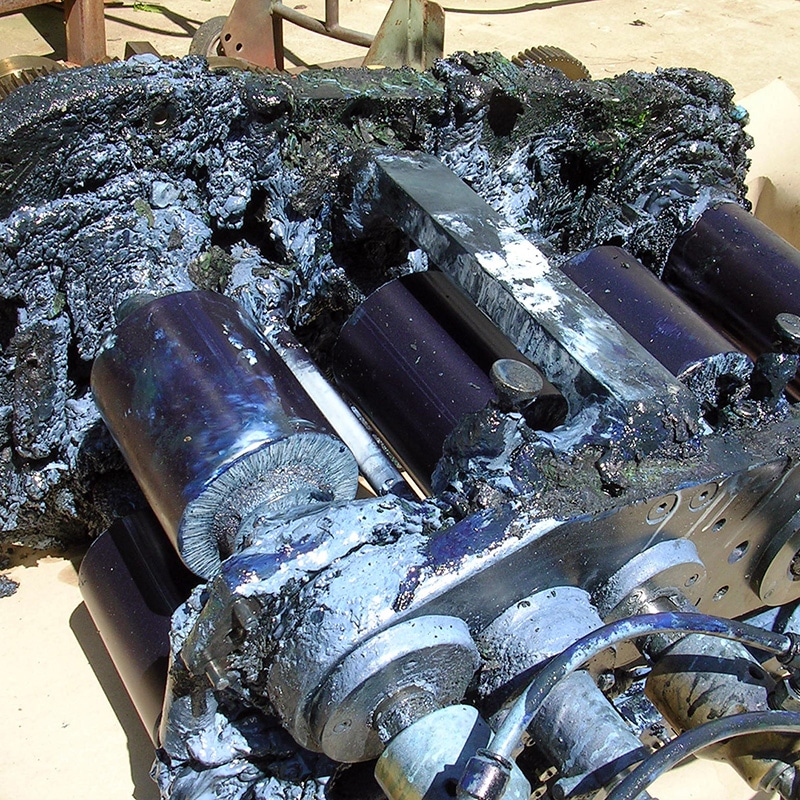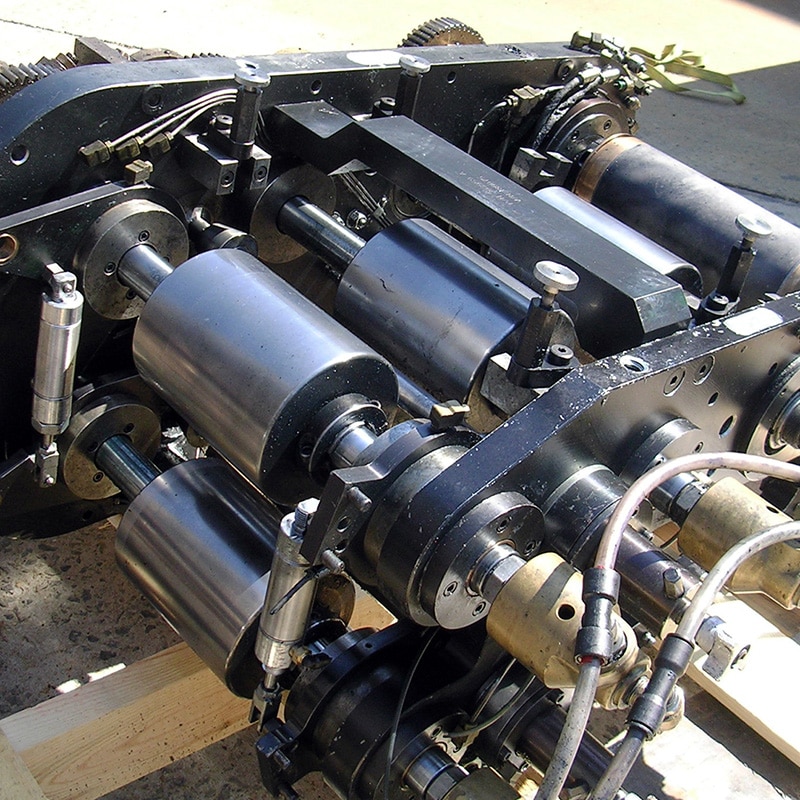 OFFSET PRESSES AND EQUIPMENT
Ink removal from offset presses using the dry ice technology.
Minimal disruption to your production. The procedure is water-less and requires no subsequent cleaning.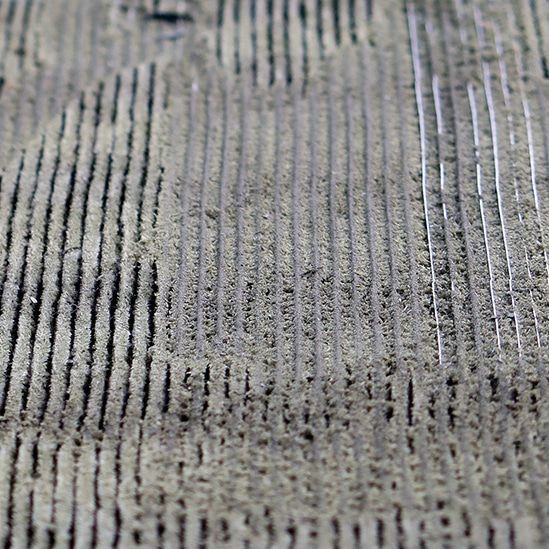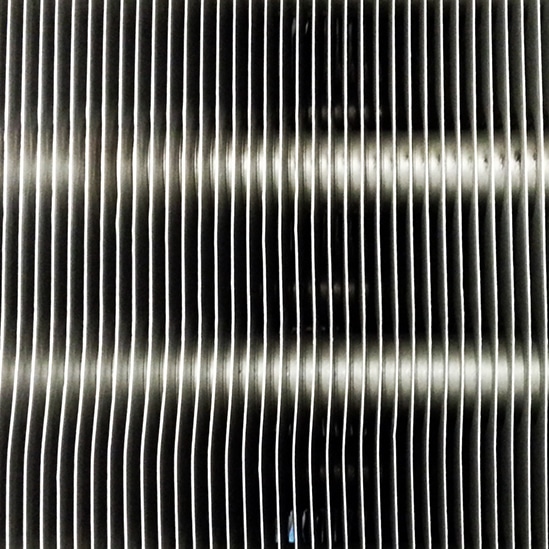 REFRIGERATORS AND FAN HEATERS
Cleaning the fan heaters with dry ice can cut your heating costs by up to 40%. Dry ice cleaning does not damage the fan heaters and is 100% effective in removing dirt from the heating fins. The dirt acts as an insulator and is the main cause of your ever-increasing heating costs.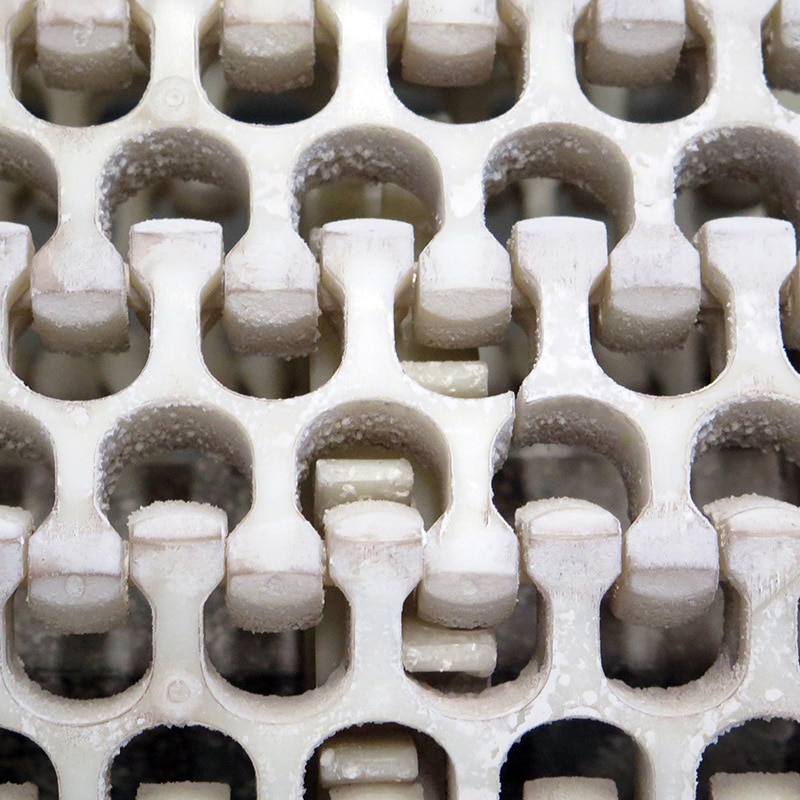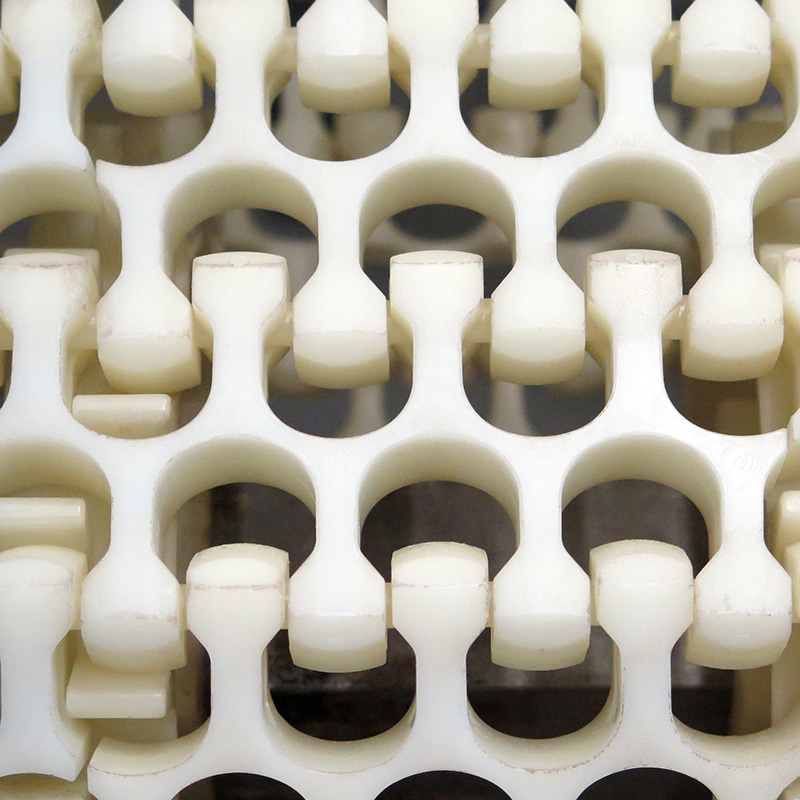 Conveyor belts in the food industry
Dry ice cleaning is a process that does not damage the food grade plastic belt or roughen it.
The process removes all contaminants from the surfaces that come in contact with food, fully disinfecting them. The process is also a good preventative cleaning measure against the spread of salmonella and E. coli.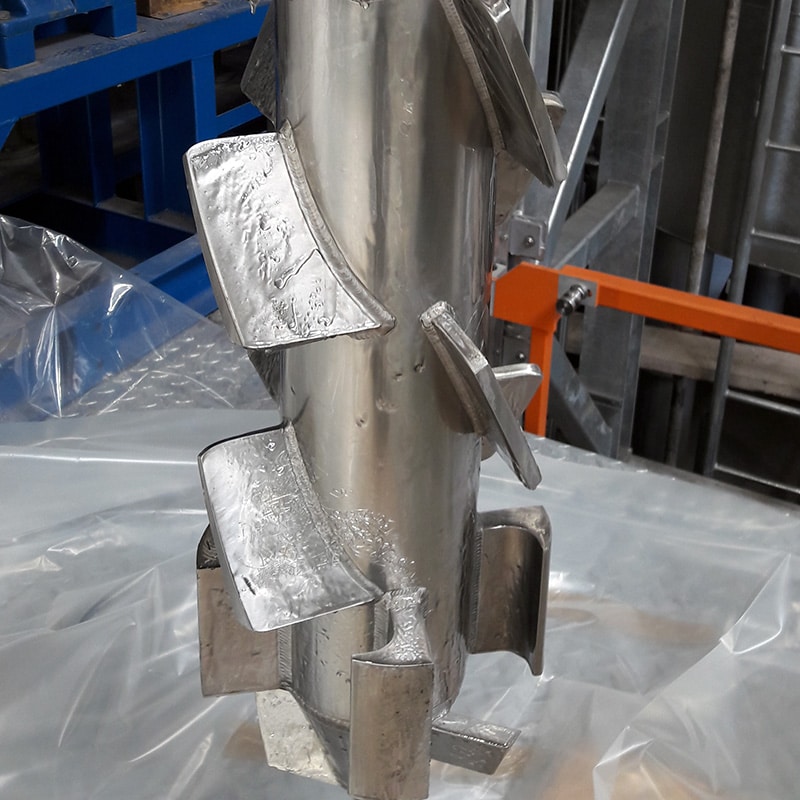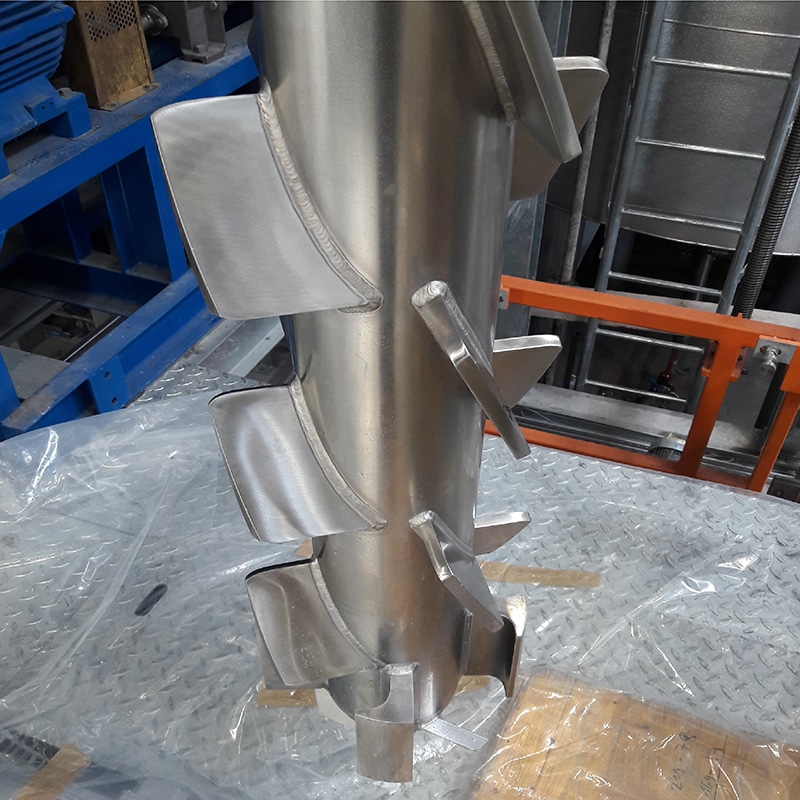 AGITATORS IN THE CHEMICAL INDUSTRY
Removal of the most stubborn deposits/dirt such as resins, adhesives, bitumen. Dry ice cleaning is performed with pressures up to 16 bar.
We thoroughly protect the worksite to protect the environment and your products from contamination.
See even more examples of cleaned surfaces from different industries.
opinions of our customers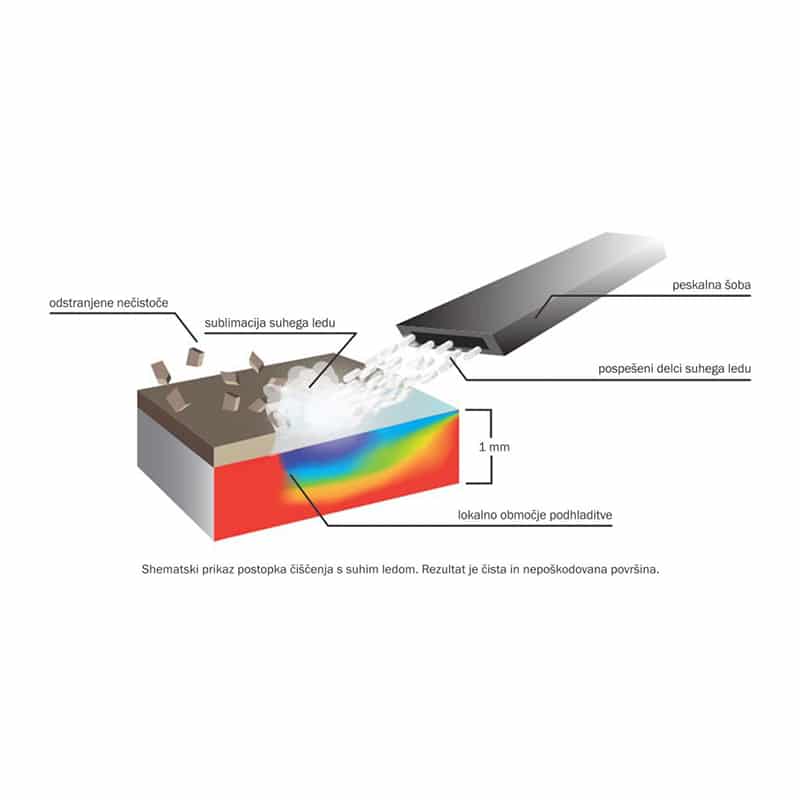 This is a high-pressure cleaning process (up to 16 bar). Compressed air accelerates dry ice particles to supersonic speeds, meaning the particles strike the surface with high kinetic energy.
The surface freezes in an instant and microcracks are formed in the contaminant. The dry ice particles sublime away after impacting the surface, causing micro-explosions which blow the loosened dirt away from the surface.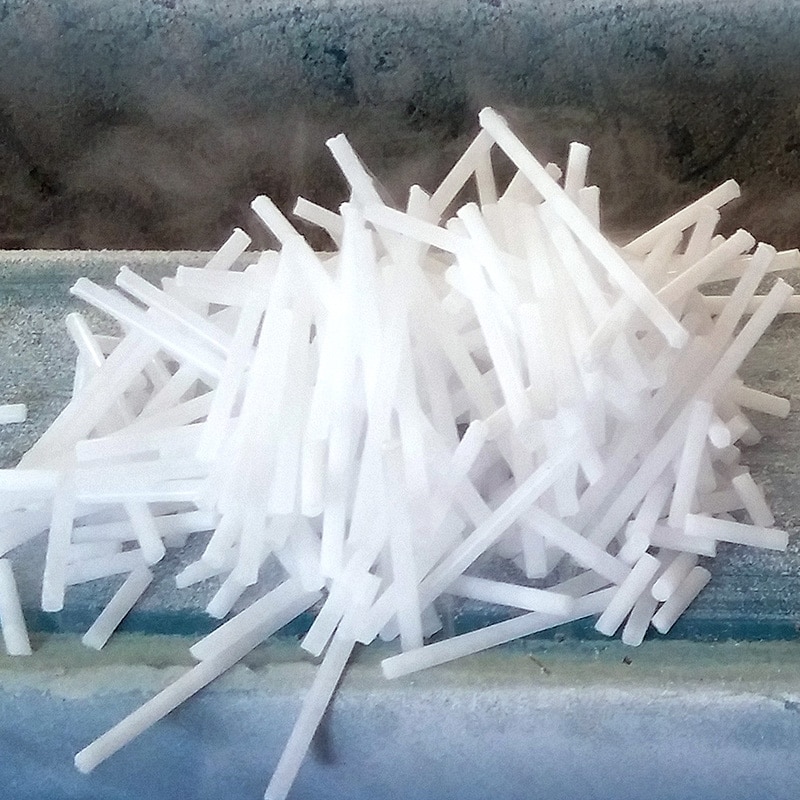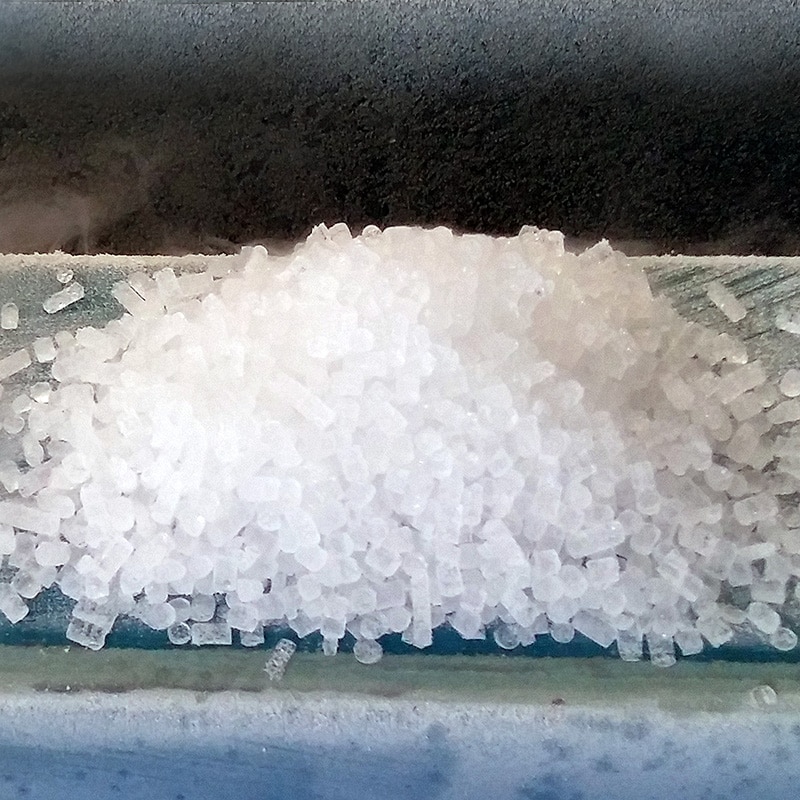 WE USE THE BEST DRY ICE ON THE MARKET
For top performance, it is important to only use high-quality dry ice. This allows us a 30% higher efficiency, less downtime and dry ice cleaning at competitive prices.
Blast Tehnik's dry ice cleaning capacities