CUT THE HEATING COSTS BY CLEANING YOUR FAN HEATERS
You started heating your workshop but your workers are still cold? The main cause of inefficient heating are stubborn dirt deposits on the heat exchanger fins, which hinder free flow of air through the fan heater. Cleaning the fan heaters with dry snow is an ideal solution.
By cleaning your heaters with dry snow, we can reduce your heating costs by up to 40%. Dry snow does not damage the fan heaters and is 100% efficient in removing dirt from the heat exchanger fins. The dirt acts as an insulator and is the main cause of your ever-increasing heating costs.
VIDEO: SEE THE BEST EXAMPLES OF FAN HEATER CLEANING
ADVANTAGES OF CLEANING FAN HEATERS WITH DRY SNOW COMPARED TO OTHER TECHNIQUES:
disassembly of heat exchangers/fan heaters is not required,
it is a non-abrasive process that does not damage the heating fins,
the cleaning process does not contaminate the building, equipment or production site, and it causes no secondary waste (water, cleaning agents),
cleaning does not interfere with your production process.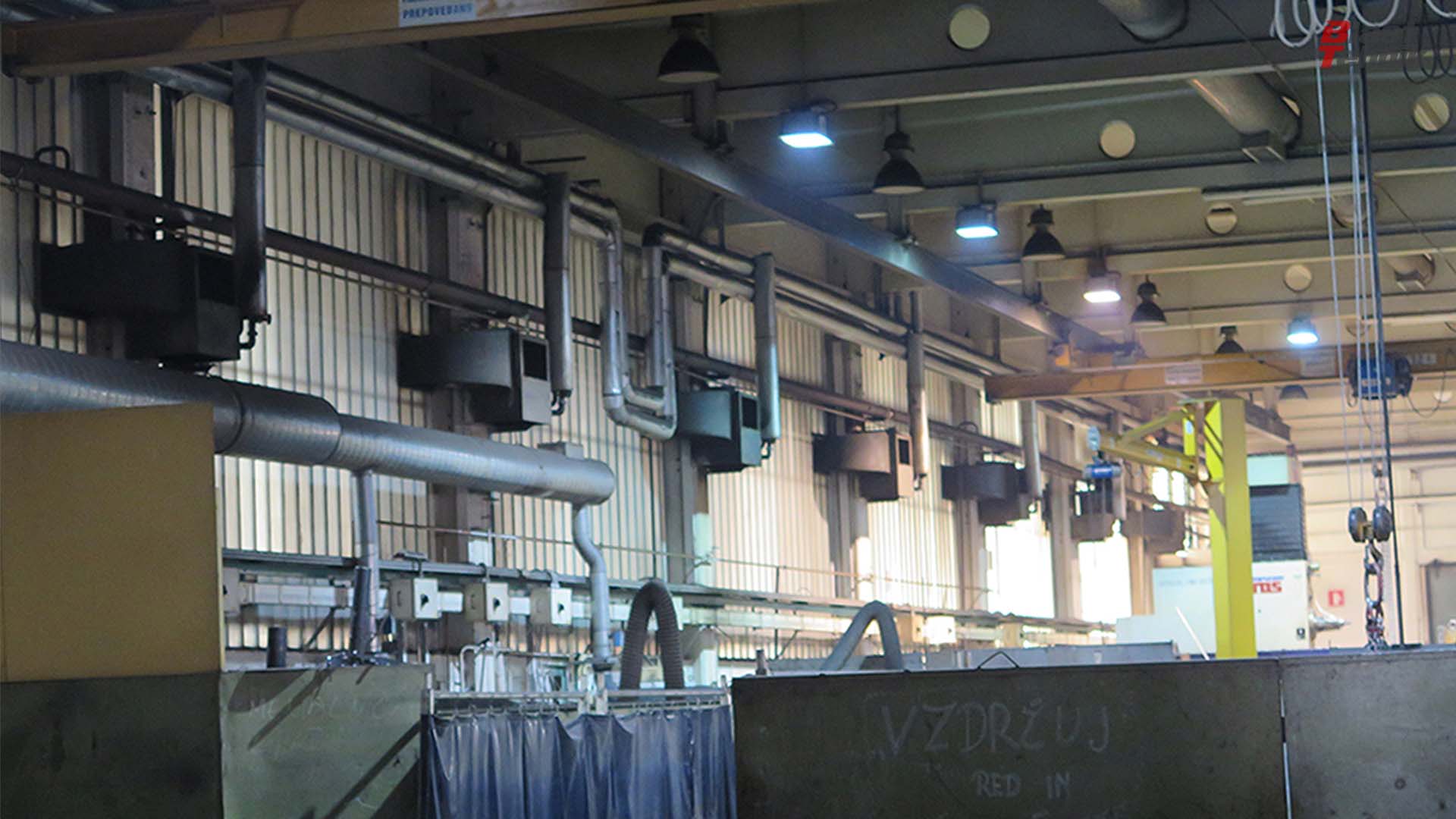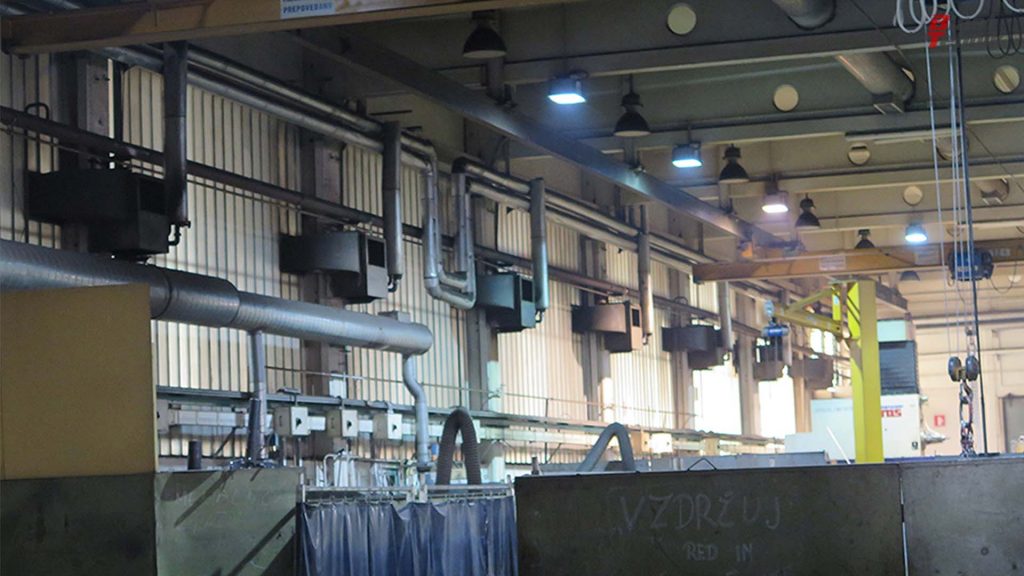 PREVENT FIRE
Fan heaters or heat exchangers are often used for space heating in industrial halls, workshops or warehouses. To maintain their optimal efficiency during the heating season, they need to be cleaned at least every 3 years.
This significantly contributes to better utilization of thermal energy. At the same time, it provides for safe working conditions, as the layers of dirt on the heat exchangers pose a significant fire risk.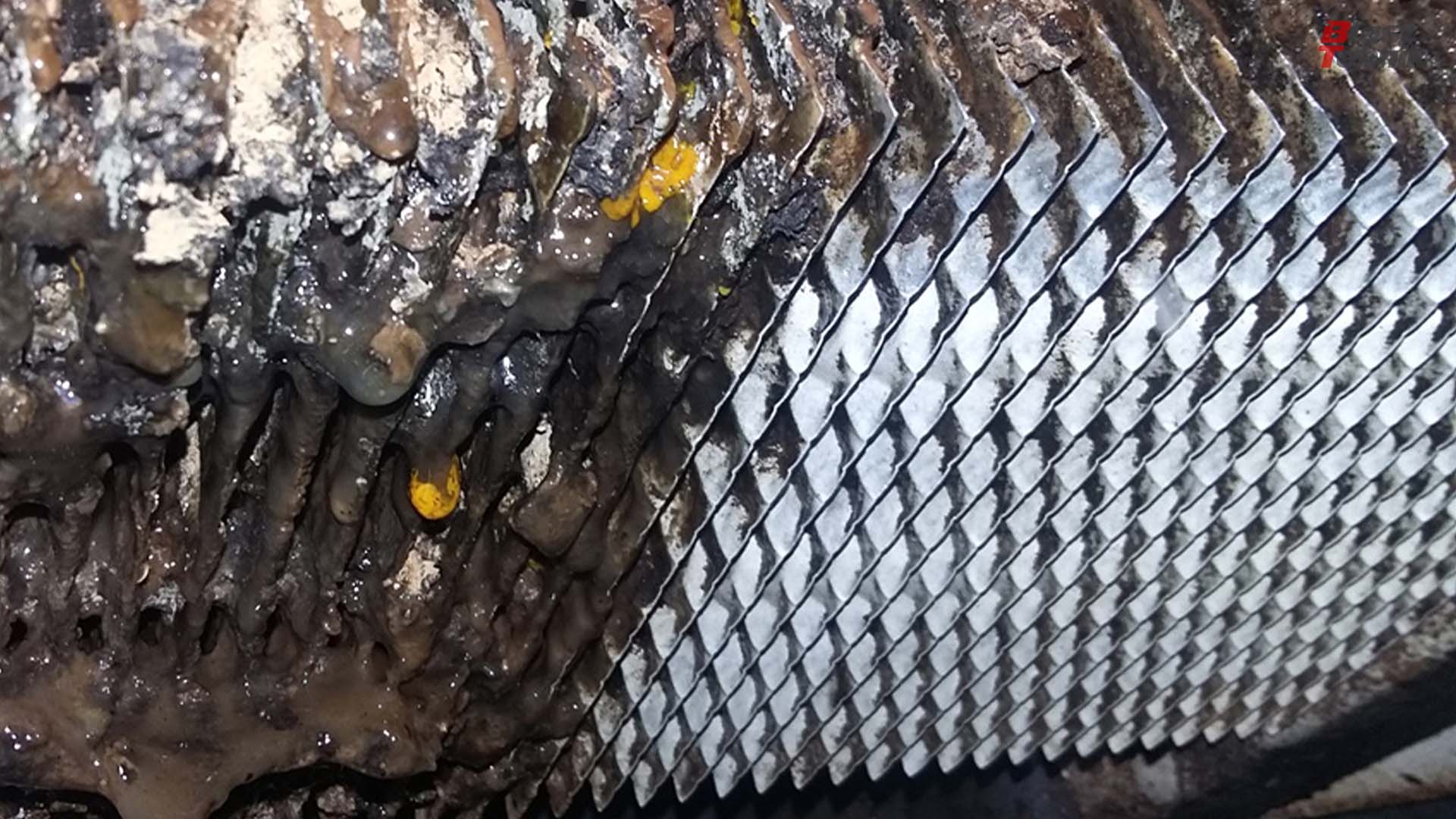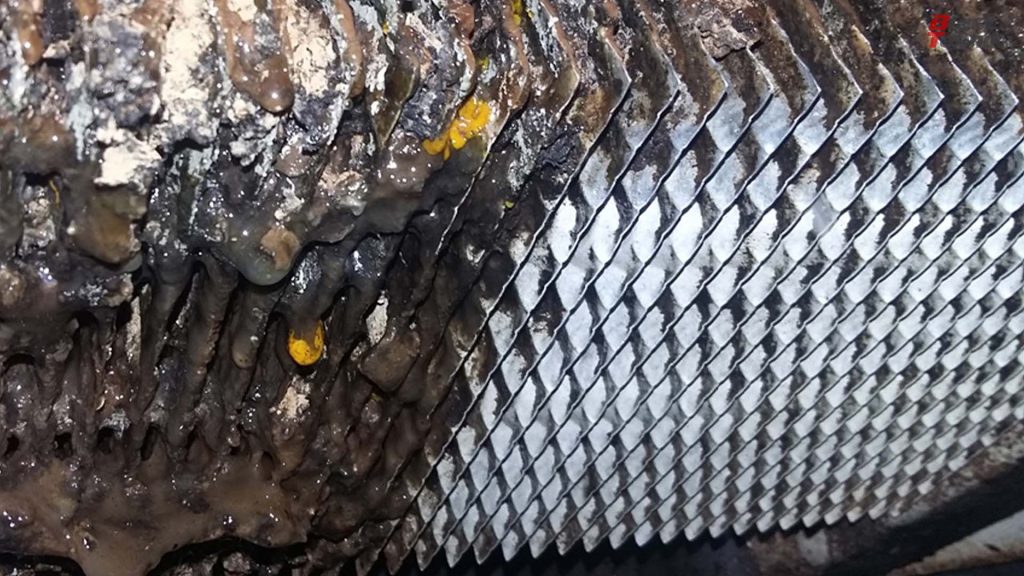 DO YOU WANT FURTHER INFORMATION ABOUT FAN HEATER CLEANING?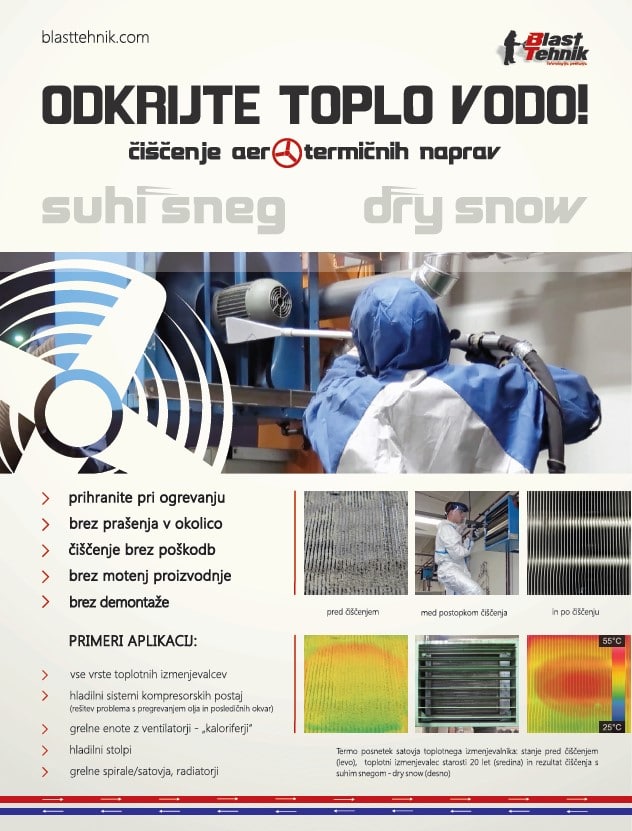 Several examples of cleaned fan heaters are presented. We inspected some of them with a thermal imaging camera. The images before and after cleaning show an obvious difference in the thermal efficiency of the fan heaters.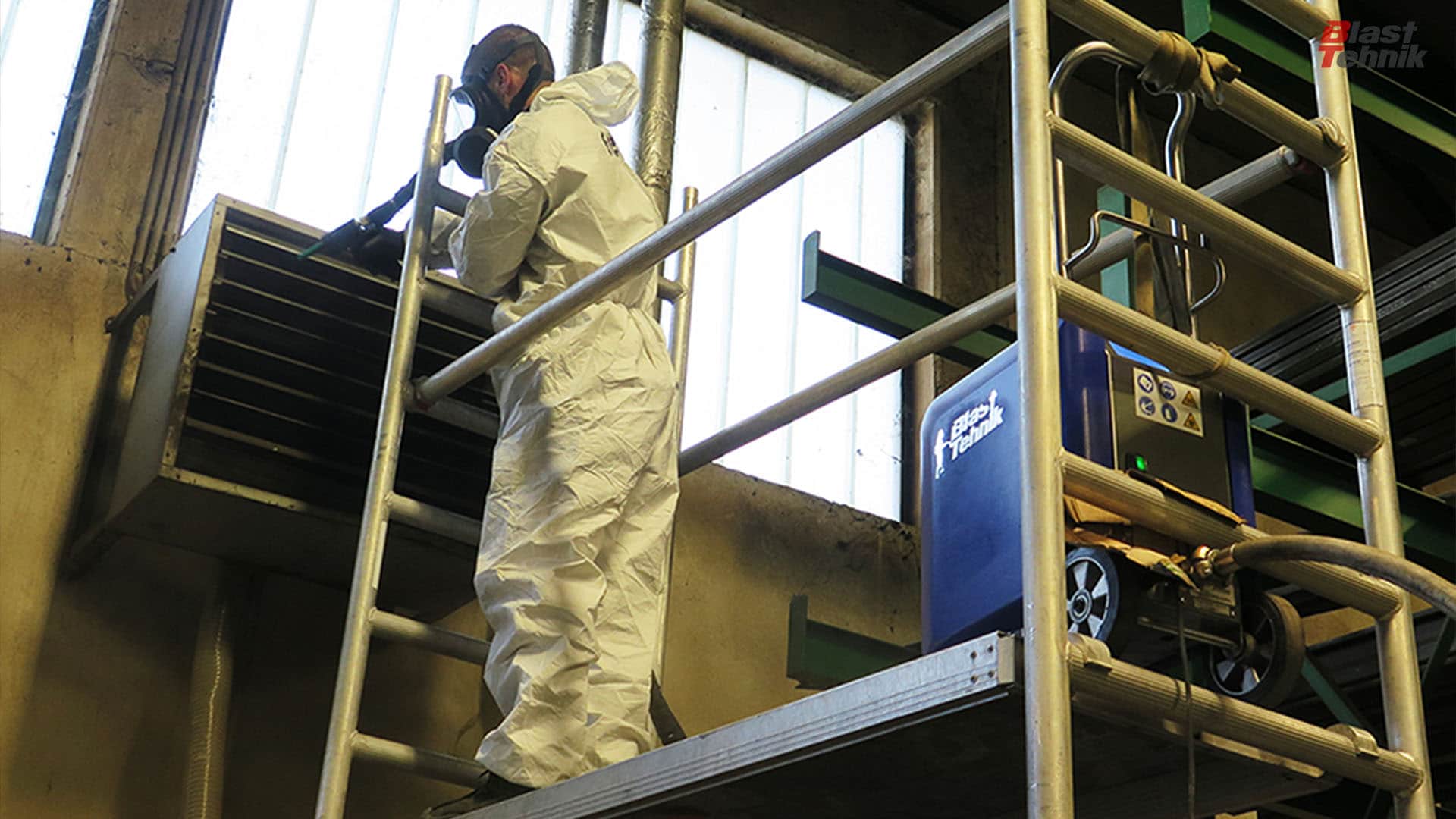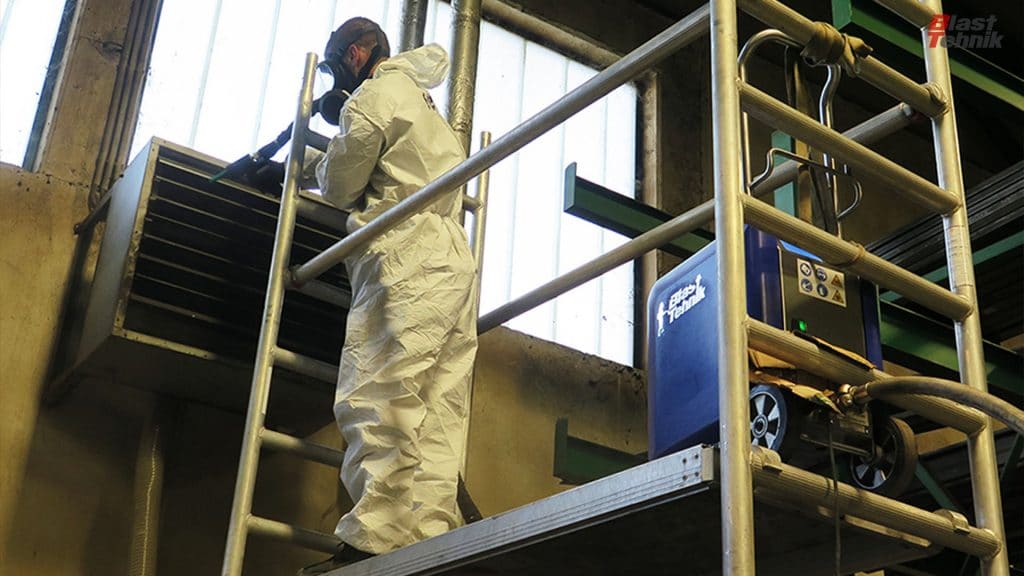 HOW DOES DRY SNOW CLEANING WORK?
Fan heaters are cleaned at the customer's site with machines that convert dry ice into dry snow during operation. The difference between dry ice and dry snow is in the size of the blast medium. Dry ice in the form of pellets 1.7 to 3 mm in size is used to clean the most stubborn dirt. We clean more demanding and sensitive surfaces with crushed dry ice, i.e. dry snow. Particles of dry snow measure 0.2 to 1.6 mm, in this case allowing us to clean deep in the slots of the honeycomb structure.

WE EFFICIENTLY CLEAN EVEN THE MOST SENSITIVE ELEMENTS SUCH AS:
all types of heat exchangers
refrigeration system compressor stations
fan heaters
cooling towers
heating coils/fins, radiators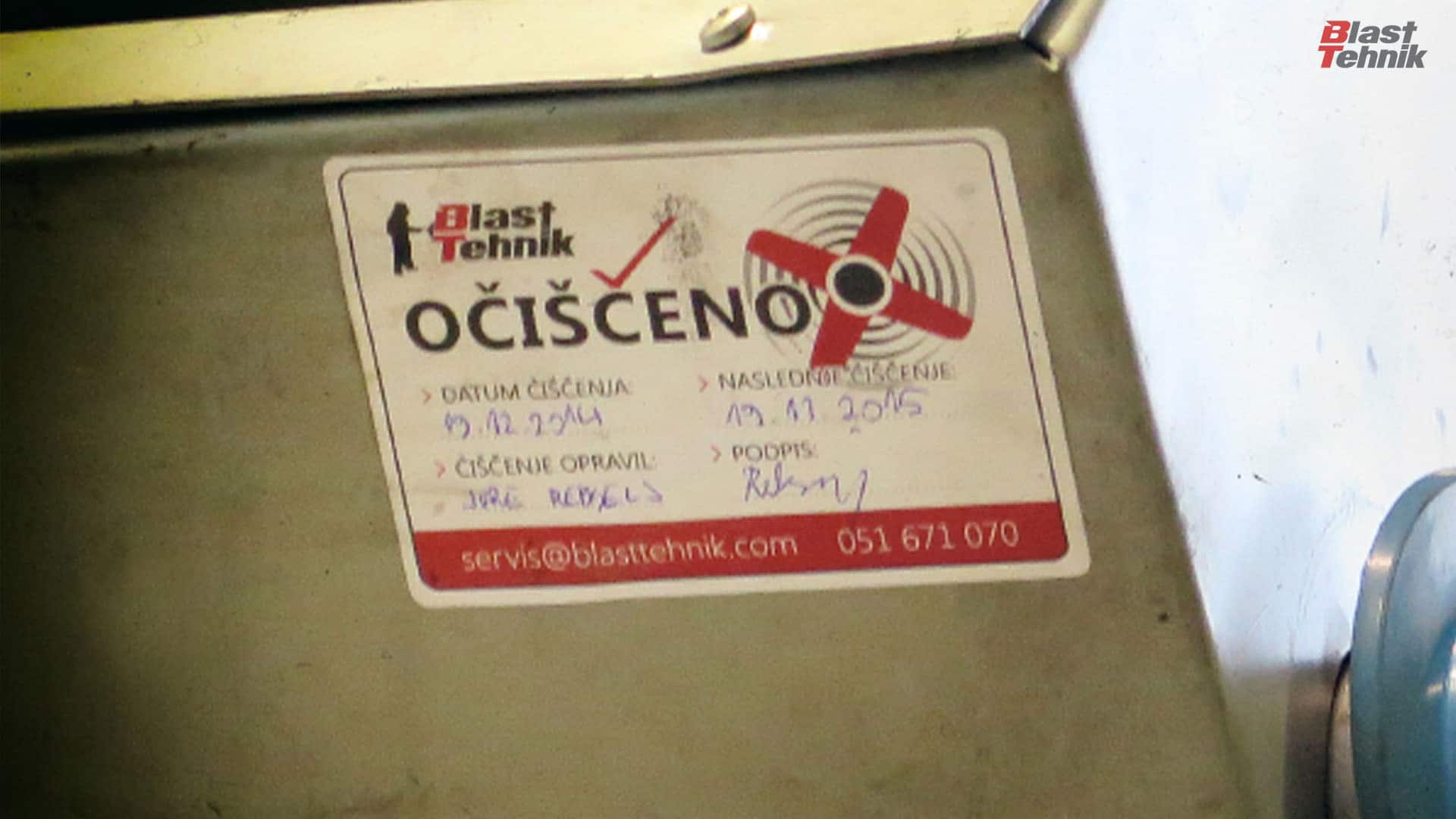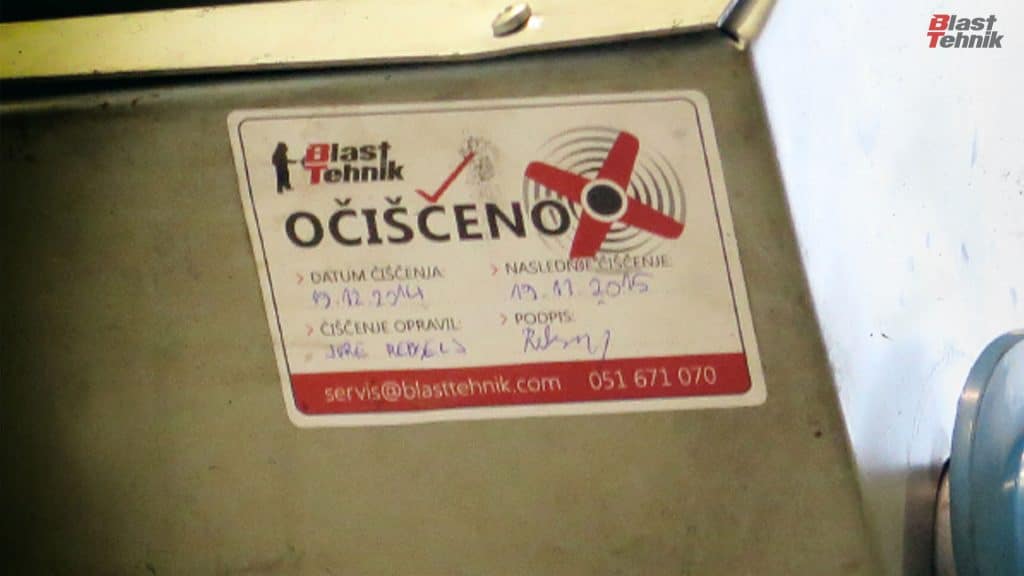 WHAT DO OUR CUSTOMERS SAY?
The heating season has proven that our expectations were fully justified! All cleaned heat exchangers / fan heaters now operate as they should, which means that the water/air heat exchanger is performing well and the cost of cleaning was justified.
Gallery: Cleaning fan heaters with dry snow
Cleaning of fan heaters might be of interest for your colleagues or business partners, too. Share content:
See more examples of dry ice cleaning in the industry: